Don't dither over the euro
Less than two weeks from now, on 1 January 2002, the euro will become legal tender across much of continental Europe. In what is...
This Article Covers
RELATED TOPICS

Download this free guide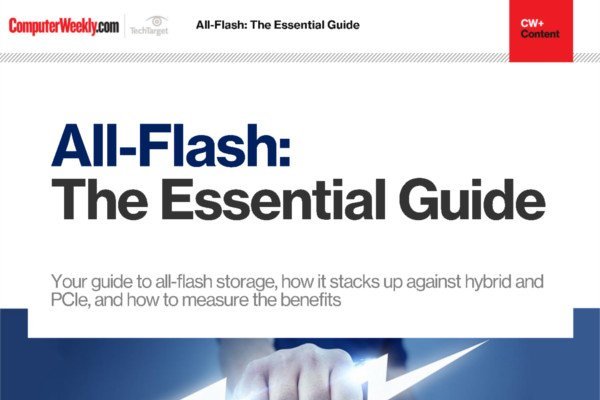 All-Flash: The Essential Guide
Access this guide to learn about all-flash storage, how it stacks up against hybrid and PCIe, and how to measure the benefits.
By submitting your personal information, you agree that TechTarget and its partners may contact you regarding relevant content, products and special offers.
You also agree that your personal information may be transferred and processed in the United States, and that you have read and agree to the Terms of Use and the Privacy Policy.

Less than two weeks from now, on 1 January 2002, the euro will become legal tender across much of continental Europe. In what is surely the most profound economic change to affect Europe in modern times, many of our neighbours across the Channel will consign the lira, the franc and the deutschmark to the great piggy bank in the sky in favour of the single currency.



Here in the UK, the politicians continue to chew over whether or not we should be part of this seismic change in the way Europe does business.

But for corporate UK the question of whether we vote for or against membership of the euro in a future referendum is of little relevance. The euro is a reality - billions of coins and notes are sitting in European banks and warehouses, awaiting roll-out in the new year - and if your company has ambitions either to transact with organisations and individuals on the continent or to sell to Europeans in the UK, it needs reappraise its financial systems accordingly.

Many large UK retailers and banks have already put systems in place to deal with the euro. Marks & Spencer, HMV and John Lewis are just three of the firms that will accept the euro from January.

The Daily Mail may brand this "euro-creep" but it is nothing more than sound business sense.

European tourists and business travellers spend billions of pounds in the UK each year. A Frenchman in a car in Dover, for instance, is far more likely to buy his petrol from a forecourt that accepts the euro than from one that does not. Companies owe it to their shareholders to do all they can to ensure that they grab a slice of this market.

Computer Weekly has been reminding the IT community of the imminent arrival of the euro for years, but our euro wake-up call has gone unheeded in many quarters. The big players - banks and major retailers - may have done some spade work, but in smaller, UK-centric companies there is still work to be done.

If you can count yourself among the ranks of the euro ditherers, you need to ask yourself whether it is more cost-effective to future-proof your business now against possible adoption of the euro in the future, or to wait and see what the nation decides before acting.

Once the country sets a course towards joining the single currency, as it must inevitably do, we will see a boom time for consultancies majoring in euro compliance. Moreover, the systems upon whose implementation these consultancies will advise can only become more expensive as demand increases.

Of course, some will argue that the more prudent organisations will be those that wait for others to make the euro systems implementation mistakes and learn from them. But by burying your head in the sand you could be costing yourself a fortune in lost business and rising costs.
Read more on Data centre hardware