grandeduc - Fotolia
London will lose its European tech leadership status because of Brexit
London is at risk of being usurped as the tech capital of Europe because of the UK's impending withdrawal from the benefits of EU membership
The prospect of Brexit is threatening London's leadership in the tech sector as uncertainty makes capital scarcer.
Research from Tech London Advocates, a network of 4,600 tech experts, found that 29% do not think London will be the favoured place in Europe to make tech investments over the next five years.

Download this free guide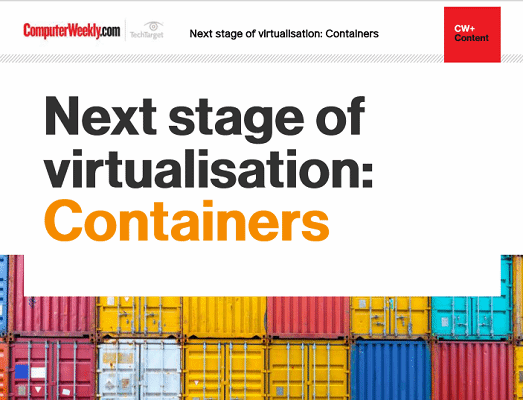 Next stage of virtualisation: Containers
Who doesn't love building blocks? Following the burst of cloud computing, containers are becoming a necessity for all organisational transformation and development. Follow us as we go through the technologies that complement and enhance their use, and outline a first-hand insight into the impact.
By submitting your personal information, you agree that TechTarget and its partners may contact you regarding relevant content, products and special offers.
You also agree that your personal information may be transferred and processed in the United States, and that you have read and agree to the Terms of Use and the Privacy Policy.
Uncertainty is already making it harder to attract investment in London tech, and things are going to get worse, the survey found.
A total of 39% of respondents said it is harder to raise money for tech in London now than it was a year ago, and 61% think it will be even harder because of Brexit.
More than half (57%) said triggering Article 50 to begin the process of leaving the EU damaged London's global tech hub status, and half said the government isn't doing enough to attract investment in UK companies.
The general election doesn't offer much hope, with 35% of respondents seeing no benefit for tech companies whichever way the result goes.
Russ Shaw, founder of Tech London Advocates, said: "Everything that has made London a global capital for tech excellence is still here, but market uncertainty can cripple confidence and restrict the flow of capital into the city's fastest growing firms."
Tom Adeyoola, founder and CEO of retail app maker Metail, said: "We have grown from a small startup into a global retail tech business, employing more than 60 talented staff in the UK and Asia."
"However, we can't be complacent and assume the existing benefits of geography, language and talent will maintain London's post-Brexit future," he added.
E-Handbook

E-Handbook

E-Handbook
Read more on Software development tools