What are the challenges for the NHS IT strategy?
As the NHS publishes its Information Strategy Computer Weekly examines the challenges and the relevance of a central IT agenda now the structure is devolved to local commissioning groups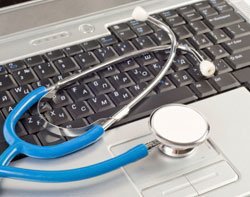 Following the publication of the department's long-awaited Information Strategy Computer Weekly examines the challenges of its implementation and the relevance of a central IT agenda now the structure of the NHS is devolved to local commissioning groups.

Download this free guide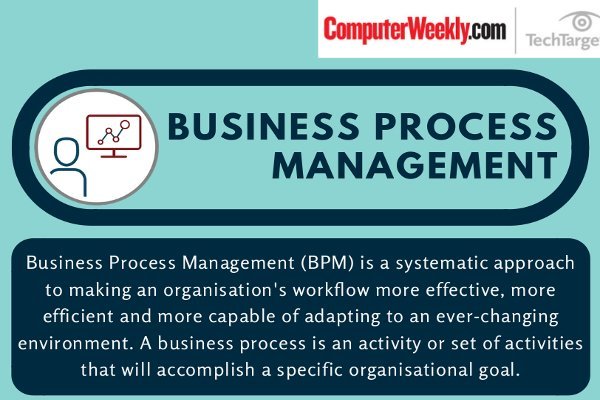 Infographic: Business Process Management
Discover what buyers are telling us about their next business process management buy, including top purchase drivers, top features and the top vendors being considered for purchase.
By submitting your personal information, you agree that TechTarget and its partners may contact you regarding relevant content, products and special offers.
You also agree that your personal information may be transferred and processed in the United States, and that you have read and agree to the Terms of Use and the Privacy Policy.
Jon Lindberg, head of trade body Intellect's healthcare programme – which has been working closely with the department on the strategy – says the document is a blueprint for IT over the next ten years.
"It doesn't say anything new. It's all things we've been trying to achieve over the last 20 to 30 years. But it details what the department expects its IT to look like, and who will be responsible for what," says Lindberg.
Interoperability issues
The most significant area of the strategy, in terms of central control, is the ability for the department to legally enforce standards to enable system interoperability. "We wouldn't have strong contractual levers if we didn't set minimum standards centrally," senior responsible owner for the strategy, Giles Wilmore, told Computer Weekly.
Under section nine of the Health and Social Care Act, the department will have the power to set information standards and make them legally enforceable for the first time. Previously, standards were set through letting large, national contracts under NPfIT.
But Lindberg said the document fails to specify who is doing what with standards.
"They have some timeframes, but have not fully outlined who is responsible for what, who is going to enforce and implement it and the costs," says Lindberg.
"In that sense its lacks the teeth. People might wait for the implementation plan, but we don't want to see a lag. The problem is the Commissioning Board will not be in until next April."
He added the information strategy should be tied into the Quality, Innovation, Productivity and Prevention (QIPP) programme – which aims to make £20bn efficiency savings across the NHS – for the organisation to realise maximum cost savings.
Justin Watling, vice-chair at the BCS Health, believes the strategy has made headway in outlining what the centre is and isn't there for, but could only go so far, given that a lot of NHS organisations are in a state of flux.
But he said one area which could have had more detail was the introduction of globally recognised standards, to prevent the UK from becoming a proprietary market, along with more explicit plans about how informatics could be embedded in curricula.
View from GPs
The headline news from the strategy is the department's intention to allow patients to access their own health records electronically and book appointments with GPs online by 2015. It also committed to patients being able to renew prescriptions online and communicating with their GPs electronically.
Around 50% of GP practices already have the technological capability to allow patients to access their own records under the widely-used EMIS software. But fewer than 2% are offering that service.
Chaand Nagpaul, a GP and member of the British Medical Association's working party on IT, is sceptical that doctors will be able to achieve this goal by the deadline.
"I think the stance of patients having more access to information is potentially an advantage. The problem is that, yet again, the political headlines and deadlines are running ahead of having thought through logistics and important issues such as information governance," Nagpaul said.
Issues around data assurance would also need to be addressed when digitising records to ensure information wouldn't be abused.
The other issue is whether these moves could widen the digital divide.
"The most vulnerable patients are those unlikely to use such technology and there is a concern this move could be to their detriment," said Nagpaul.
"We need to ensure these proposals don't worsen inequalities and work against those who are disadvantaged – such as preferential appointments for those able to book online, for instance."
The government has to be open to revising its original commitments, including the content as well as the deadline, he said.
"The NPfIT was a top-down programme driven by political ambitions, which didn't allow for meaningful discussions," said Nagpaul.
"The last thing the NHS needs is another IT political programme."
But while targets have been set for GP records, other areas of healthcare have not been given digital deadlines. This could bode badly for widespread digitisation plans, considering that primary care is the most advanced in already having electronic record systems, and yet still doesn't have a national online system.
Veena Raleigh, senior fellow at health thinktank The King's Fund, said: "No one could quarrel with the strategy's aims to make more information available for patients and clinicians. But one of my main concerns is that social care information is some way behind, it doesn't even have electronic records. It's an area which is going to require some significant investment."
She said local commissioning groups would be faced with financial and technological challenges.
"There are things they are trying to roll forward, which are not up to local volition as it were. But in terms of much of aspiration around record linkage, it's up to local organisations to take forward," said Raleigh.
"A lot will depend on local uptake. The strategy is not way a of ensuring we get to the desired end, as it can't mandate on that.
"And a lot will depend on NHS commissioning board, it has many functions and the issue of standards is a specialist role for them."
Legacy of NPfIT
Lindberg said the money saved from the dismantling of aspects of the NPfIT, such as contract renegotiations with CSC, will be re-invested and put back into buying systems. But the downside of national funding is it could mean everyone will have to wait for it.
He said existing summary healthcare records – the troubled central electronic hospital patient record plans, under the NPfIT – would probably remain in some form still. In some areas such as the north-east, this system has been successful, while other trusts have walked away from the plans. "The current view of NPfIT, N3, SPINE, Choose and Book will continue to be national services, with the centre continuing to provide minimum infrastructure for trusts to get everything," he said.
He added: "What we need from the centre is to make sure there is no further fragmentation and for it to set national standards, minimum standards for digital identification, etc. If you can get those enforced, then everyone can play in the market.
"It's good that the strategy has focus on what it means for patients and the services professionals, rather than being technology-centric. Focusing on the outcomes will help the end users understand it."
Michael Thick, vice-president of healthcare technology company McKesson and ex-senior medical advisor with the Choose and Book system, said the success of the strategy will depend on the dynamism of the Commissioning Board. If it comprises the old guard from the NPfIT days, it may not work.
"Much of it was what we expected in the sense of getting the government to commit to anything, while they understand the requirement for interoperability and how important it is to ease the joins between services – they are being hesitant on being specific on standards. They are leaving it to the Commissioning Board to determine what will be."
He said: "They have obviously listened to health forums and understand interoperability piece is going to be the critical, understand healthcare practitioners will need to change the way they deliver services to make them more patient-focused.
"If history is anything to go by, they will barely be prescriptive. Since deregulating the market it will be up to the industry. So some of the responsibility is now being thrown back to suppliers.
Some of the success of the strategy will depend on the detail of the department's implementation plan yet to be published, which will hopefully provide more details about information standards.
But there is also an inherent contradiction in the idea of having a central strategy for a health service which is now being decentralised. Even the target of having digital records by 2015 is a questionable date, given the department will not be able to mandate it.
It is likely that digital records will roll out unevenly across the country depending on the GP systems on the ground, financial resources and enthusiasm of commissioners. For deployment to happen successfully, organisations must become intelligent customers in the way they procure IT. Along with the setting of clearly-defined standards, taking a strongly supportive role could become the most important function of the centre in the future, rather than setting top-down targets.
Read more on Business applications