A shortage of people with the skills to make big data work in the organisation looks certain as more sectors attempt to use the huge volumes of data they collect to grow the business.
In its report on technology trends for 2012, Deloitte said as organisations from multiple sectors attempt to harness big data, there could be a shortage of people with the right skills to turn the concept into a valuable business tool.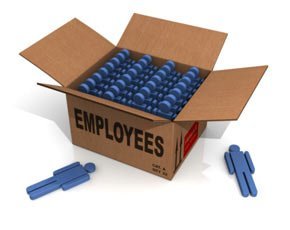 "Internet companies have led the way in exploring big data, but the sectors that are likely to follow include the public sector, financial services retail, entertainment and media. This could trigger a talent shortage, with up to 190,000 skilled professionals needed to cope with demand in the US alone over the next five years," said Deloitte.
Skills in the science of big data, such as statistics and mathematics, are essential, but the skills required to turn the data produced into positive business outcomes could be the hardest to find.
The skills needed are not just statistics and mathematics, but in being able to align the data with the business

Harvey Lewis, Deloitte
"Although managing the increasing volume, variety and velocity of data is critical to the future success of the industry, companies launching initiatives should ensure that their approach remains focused on the insight needed to drive better decision-making and business outcomes not just the data input, said Deloitte.
Attracting creative thinkers
Harvey Lewis, research director at Deloitte analytics, said people are talking about a shortage of the scientific skills to deal with big data. "While this is true in part, if you look at where the data will be used, such as changing operating models and customer engagement, the skills needed are not just statistics and mathematics, but in being able to align the data with the business."
He said if there are shortages in the number of mathematicians and statisticians, there are ways to address it, but the people hardest to find will be those who can use the data to improve business outcomes.
Harvey added that more people would be attracted to the practice if it were sold as being more than a technology competency: "While the science is critical, rather than making it just about technology it should be about outcomes."
He said that if big data was sold as being about making a business more profitable or saving lives, it would attract the kind of people who can think creatively about how data can improve the business.
---
Image: Thinkstock
Email Alerts
Register now to receive ComputerWeekly.com IT-related news, guides and more, delivered to your inbox.
By submitting your personal information, you agree to receive emails regarding relevant products and special offers from TechTarget and its partners. You also agree that your personal information may be transferred and processed in the United States, and that you have read and agree to the
Terms of Use
and the
Privacy Policy
.