IBM claims to have created the world's smallest magnetic computer memory bit using only 12 atoms in a research paper published in peer-reviewed journal Science.
The groups of anti-ferromagnetically coupled atoms were arranged using a scanning tunnelling microscope, researchers say. They were able to form a byte made of eight of the 12-atom bits.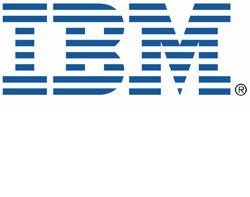 The experimental low-temperature memory is 100 times denser than current hard-disk drives and 150 times denser than solid-state memory chips, which use around one million atoms to store a single bit of information.
The breakthrough could eventually enable the production of smaller, faster and more energy-efficient devices, but scientists will first have to come up with new manufacturing techniques.
The research project was aimed at determining the least number of atoms required to store one bit of data to get a better idea of the physical limit of hard-disk drive and solid-state memory density.
Below 12 atoms the researchers found that the bits randomly lost information, owing to quantum effects, according to the BBC.
In conventional magnetic data storage, the information is stored in ferromagnetic material, which causes interference when miniaturised. But the IBM research shows that, in principle, data can be stored much more densely using anti-ferromagnetic bits, the paper said.
Video: Storage at the atomic scale
IBM researcher Andreas Heinrich explains the need to examine the future of storage at the atomic scale.
Email Alerts
Register now to receive ComputerWeekly.com IT-related news, guides and more, delivered to your inbox.
By submitting your personal information, you agree to receive emails regarding relevant products and special offers from TechTarget and its partners. You also agree that your personal information may be transferred and processed in the United States, and that you have read and agree to the
Terms of Use
and the
Privacy Policy
.