William Hague highlights freedom as key theme of London Cyber Conference
The London Conference on Cyberspace has opened with panel debates on internet freedom, crime legislation and international development.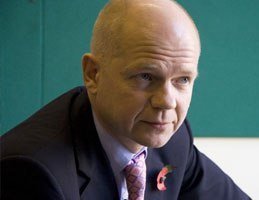 This Article Covers
RELATED TOPICS
The London Conference on Cyberspace has opened with panel debates on internet freedom, crime legislation and international development.
The London Conference on Cyberspace (LCC) - hosted by foreign secretary William Hague - is aimed at launching a more inclusive dialogue between key cyberspace actors to develop a collective understanding of how to protect and preserve the opportunities cyberspace offers.

Download this free guide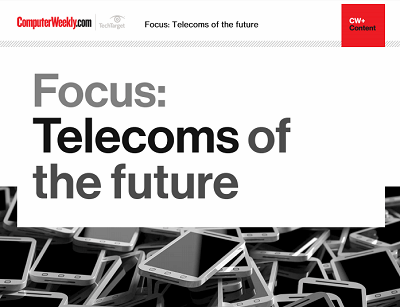 The challenge of being in telecoms
Computer Weekly catches up with Vodafone's UK chief technology officer for an in-depth look at how one of the world's largest mobile telecommunications service providers is evolving its business to cope with the ever growing challenges in telecoms.
By submitting your personal information, you agree that TechTarget and its partners may contact you regarding relevant content, products and special offers.
You also agree that your personal information may be transferred and processed in the United States, and that you have read and agree to the Terms of Use and the Privacy Policy.
Opening the LCC, Hague said that, while social media and the internet are a powerful force in foreign policy, there are real threats to the freedom of expression.
Too many states are going beyond legitimate interference or disagree about what constitutes legitimate behaviour, Hague said.
At the heart of the UK's approach to the future of cyberspace is the proposition that what is unacceptable behaviour in the real world should be unacceptable behaviour in cyberspace, and that includes curtailing human rights, said Hague.
Britain will always champion freedom of expression on the internet, Hague said. This is to be one of the main themes of the two-day LCC Hague will explore further in his keynote address.
In the session on internet freedom, Yemeni activist and researcher Atiaf Alwazir told LCC delegates how the struggle for freedom on the internet is a daily issue.
In addition to censorship, which has developed substantially since the introduction of the internet to Yemen in 1996, internet access is severely limited by daily power cuts, Atiaf Alwazir said.
The only internet service providers in Yemen are state-owned. This allows the Yemeni government to exercise control over internet activities, forcing activists to use proxy services to circumvent controls, said Alwazir.
The London Cyber Conference brings together representatives of governments, civil society and business, including: US secretary of state Hillary Clinton; European commissioner for the digital agenda, Neelie Kroes; and Wikipedia founder Jimmy Wales.
Announcing the conference, Hague said no one government or country has the answers.
"Together we must begin to address how we can maintain the economic and social benefits of the internet and guard against the criminal and security cyber threats without suffocating future innovation," Hague said.
The conference will focus on economic growth and development, social benefits, cyber crime, safe and reliable access, and international security.
Read more on Internet infrastructure