BT to speed up fibre broadband roll-out
BT is to accelerate its roll out of superfast broadband, bringing its target forward by a year to the end of 2014.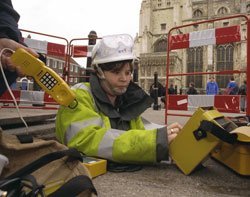 BT is to accelerate its roll out of superfast broadband, bringing its target forward by a year to the end of 2014.
The telco previously planned to roll out superfast fibre-to-the-cabinet broadband to two-thirds of UK premises by the end of 2015, in a £2.5bn programme, as well as bidding for government funds to extend fibre services more widely in areas where it is not otherwise commercially viable to do so.

Download this free guide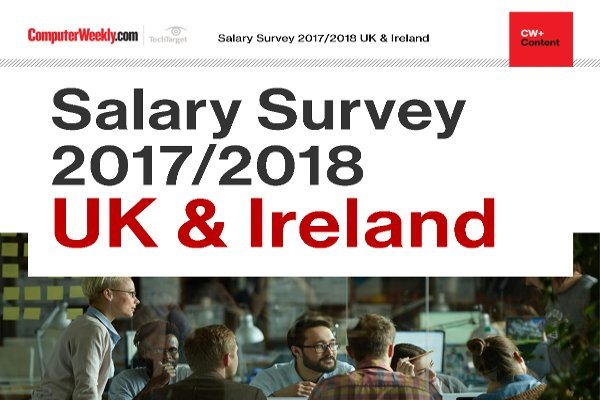 UKI Salary Survey 2017/2018
Compare your salary and career progression with over 1200 IT professionals with Computer Weekly's 2017 UKI Salary Survey.
By submitting your personal information, you agree that TechTarget and its partners may contact you regarding relevant content, products and special offers.
You also agree that your personal information may be transferred and processed in the United States, and that you have read and agree to the Terms of Use and the Privacy Policy.
Ian Livingston, chief executive at BT, said in a statement, "Our roll-out of fibre broadband is one of the fastest in the world and so it is great to be ahead of what was an already challenging schedule."
To accelerate the roll-out, BT said it would invest £300m and employ a further 520 engineers, many of whom will be from the armed forces.
In September, culture secretary Jeremy Hunt, warned that the UK could fall behind other countries in delivering superfast broadband. Hunt also criticised BT over its provision of broadband access, in a speech to the Royal Television Society. But he welcomed the latest announcement from the telecoms giant.
"With access to superfast broadband, UK businesses will have the infrastructure they need to grow and develop new products and services. This investment means new jobs today, but also allows us to build the digital infrastructure we need for the jobs of tomorrow," said Hunt.
BT Openreach recently unveiled 114 further exchanges that will be upgraded to deliver fibre broadband as part of its plan to deliver fibre to two-thirds of the UK.
BT is to extend access to higher-speed 20Mbps copper-based broadband to an additional 2.5 million premises by spring 2013.
The telecoms giant has been criticised by rural broadband campaigners for slow broadband and the lack of fibre upgrades being rolled out in harder-to-reach areas.
Read more on IT suppliers