HMV continues store revamp with online kiosks
HMV is rolling out the next stage...
This Article Covers
RELATED TOPICS
HMV is rolling out the next stage of its "next generation" store revamps with online in-store kiosks planned for the chain.
They will enable customers to download music onto USB sticks and search for product information including trailers, album track listings and in-stock availability of a product.

Download this free guide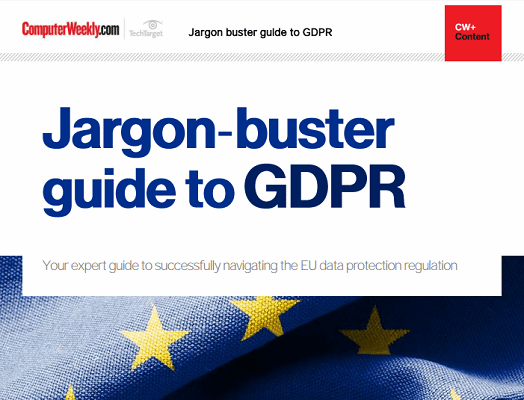 Jargon-buster guide to GDPR
The 10 most important things you need to know about GDPR, and a jargon-buster explanation for some of the key terminology.
By submitting your personal information, you agree that TechTarget and its partners may contact you regarding relevant content, products and special offers.
You also agree that your personal information may be transferred and processed in the United States, and that you have read and agree to the Terms of Use and the Privacy Policy.
The store hopes the kiosks, which were launched in November, will help them keep up with retailers such as Amazon and Play.com, which have taken a large part of the entertainment market over the past few years.
E-commerce manager David Elston said, "Bringing the kind of rich content and information that would previously only have been available online, in-store is a key step forward in successfully adapting the offline shopping experience to modern consumer behaviour."
Kiosks are now being trialled at HMV stores in Westfield, High Wycombe, Reading Oracle, Terminal 5 and Covent Garden to see how consumers use them. Web analytics company WebTrends will be reporting on the kiosks throughout Christmas.
Elston said, "Having brought the online environment into stores, it is crucial to understand how people interacted with the kiosks, and web analytics plays a pivotal role in that process. When you are working with the website it is much easier to see what is going on, but to have the same level of insight for the kiosks it would literally be a case of watching over people's shoulders."
The rollout will be continued in the new year.
Read more on E-commerce technology