Tesco targets £1bn profits from high-tech businesses
Tesco, the UK's biggest grocer, is pushing for £1bn of profit from its high-tech businesses within the next few years, CEO Terry Leahy announced this morning.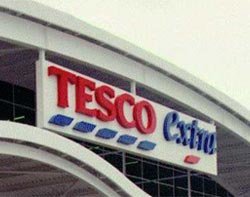 Tesco, the UK's biggest grocer, is pushing for £1bn of profit from its high-tech businesses within the next few years, CEO Terry Leahy announced this morning.

Download this free guide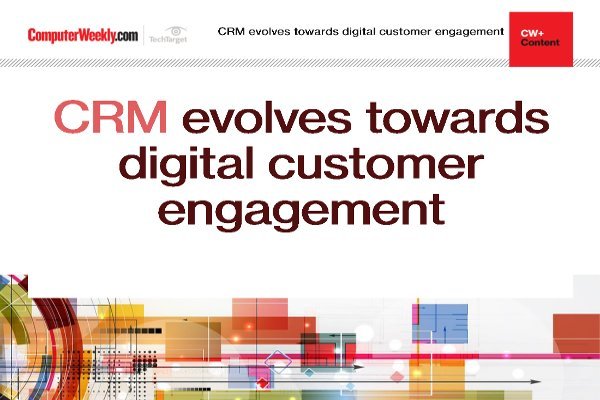 Enhancing digital customer engagement with CRM
Learn about customer relationship management has evolved towards engaging with customers through every channel, with digital at the forefront.
By submitting your personal information, you agree that TechTarget and its partners may contact you regarding relevant content, products and special offers.
You also agree that your personal information may be transferred and processed in the United States, and that you have read and agree to the Terms of Use and the Privacy Policy.
The businesses, principally Tesco Personal Finance, tesco.com, Tesco mobile phone operation Tesco Telecoms and loyalty scheme manager Dunnhumby, make up Tesco's Retailing Services division. It contributed just over 6% of Tesco's £28.1bn sales, and just under £200m in profits for the first half.
Leahy said, "These businesses have now become substantial contributors to group sales and profits and they offer the potential to become even more material in the future as they accelerate their rate of growth.
"We set a target to grow the aggregate profit contribution from Retailing Services to £1bn over the next few years," he said, announcing Tesco's financial results for the first half of 2008.
Online grocery orders rose by more than 10% to more than 7.5 million. Tesco Direct sales were helped by rises in average order value and customer numbers. Tesco's online business in Korea grew more than 90% and in Ireland by more than 65%.
Leahy said Tesco will open its second dot.com-only store to fulfil on-line grocery orders for customers in most of Kent, in Aylesford next month. The first, in Croydon, grew like-for-like sales by 29% in the first half, and its sales are now running at well over £1m per week, he said.
Tesco's catalogue service, which offers 12,000 goods online and 7,000 in the catalogue itself, saw higher order volumes. Tesco now has 233 instore desks where customers who order online or by phone can pick up their shopping.
Tesco Telecoms grew steadily in the first half. "Tesco Mobile has remained the number one pre-pay provider for overall customer satisfaction and was the only major operator to grow its customer base in the first half," Leahy said. "Our branded telecoms hardware business (landlines, branded mobiles, accessories etc) has continued to grow very strongly in the first half."
Tesco is benefiting from its technology investments in other ways, Leahy said. Faster, more accurate scanners and checkout cameras that let store managers track queue lengths continually meant 26 million extra customers had one-person queues at the till.
Self-service tills now took 20% of all transaction, Leahy said. On-shelf availability, a key indicator of how well Tesco manages its supply chain, improved again, he said.
Leahy said Andrew Higginson, group finance and strategy director, will become chief executive of Retailing Services to drive growth.
In the first half, Retailing Services sales were £1.7bn, up 16.4% on last year, and profits were £200m, up 26.5%. Tesco.com sales were up more than 20% to £902m with profit rising by 21% to £48m.
Read more on Business applications