Government gives up on electronic junior doctor recruitment system
The government has given up on a national IT system for the recruitment of junior doctors.
The government has given up on a national IT system for the recruitment of junior doctors.
After severe problems with the MTAS online recruitment portal this year, it was announced last week by the government's Modernising Medical Careers (MMC) Programme Board that recruitment for training places next year would instead rely on medical colleges' paper-based local recruitment systems.

Download this free guide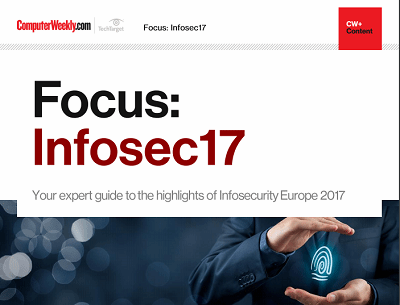 From forensic cyber to encryption: InfoSec17
Security technologist Bruce Schneier's insights and warnings around the regulation of IoT security and forensic cyber psychologist Mary Aiken's comments around the tensions between encryption and state security were the top highlights of the keynote presentations at Infosecurity Europe 2017 in London.
By submitting your personal information, you agree that TechTarget and its partners may contact you regarding relevant content, products and special offers.
You also agree that your personal information may be transferred and processed in the United States, and that you have read and agree to the Terms of Use and the Privacy Policy.
Many junior doctors lost out on training places this year when the online system crashed as a result of overloads and security problems.
The government says the Programme Board will develop a "user-friendly and secure national IT system for use in the future", but no roll-out date has been announced and colleges may well keep present arrangements in place for some time to come.
Health Minister Ben Bradshaw said, "We have learned important lessons from the difficulties with this year's recruitment process and have apologised to junior doctors for any distress caused to them and their families.
"If new or national systems are to be used in the future, they must be rigorously tested and agreed with doctors, the NHS and others involved."