Blackberry manufacturer expands support for Windows Mobiles
Blackberry manufacturer RIM has expanded its support for Windows Mobile-based devices with a new software application suite.
Blackberry manufacturer RIM has expanded its support for Windows Mobile-based devices with a new software application suite, that will enable devices from third-party manufacturers to benefit from Blackberry software applications and services.

Download this free guide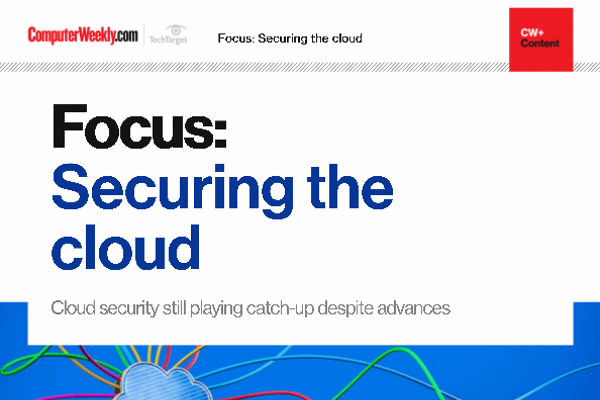 94.4% of cloud apps are not secure enough for enterprises
Access this e-guide with 6 key articles on cloud security and learn how to protect your organisation and its data on the cloud.
By submitting your personal information, you agree that TechTarget and its partners may contact you regarding relevant content, products and special offers.
You also agree that your personal information may be transferred and processed in the United States, and that you have read and agree to the Terms of Use and the Privacy Policy.
RIM plans to begin offering the new software application suite later this year for select devices based on Windows Mobile 6. Once installed, the software will provide users with a "virtual BlackBerry application experience", said RIM.
There will be support for Blackberry e-mail, phone, calendar, address book, tasks, memos, browser, instant messaging and other applications developed for the Blackberry platform.
Devices running the Blackberry application suite will be able to connect to Blackberry services via Blackberry Enterprise Server as well as the Blackberry Internet Service platform.
The new Blackberry application suite will complement existing Windows Mobile 6 functionality and will appear as an icon on the screen in the same manner as other third-party applications.
Upon clicking the Blackberry icon, a suite of Blackberry applications will load and will feature the familiar user interface of a Blackberry smartphone.
The device's existing Windows Mobile applications are preserved, allowing the user to easily and quickly switch between the Windows Mobile applications and the Blackberry application suite.
"RIM's decision to expand its support for Windows Mobile will resonate well with customers, developers and carriers alike," said Carrie MacGillivray, an analyst at IDC.
"Security, manageability, usability, international coverage, network efficiency, mobile application support, back-end integration and device selection are all important considerations for a wireless platform, and RIM continues to invest in the Blackberry platform on all fronts," she said.
RIM customers in North America last week suffered two day's of network disruption. The firm said the problem was down to poor software testing of a new network application.
BlackBerry outage triggered by 'non-critical' system routine >>
Latest Blackberry phone answers users' call for GPS >>

Comment on this article: e-mail computer.weekly@rbi.co.uk
Read more on Operating systems software