Camwood offers automated Vista testing
Camwood has launched appTitude, which aims to slash the time and cost of migrating to Microsoft's Vista platform.
Camwood has launched appTitude, which aims to slash the time and cost of migrating to Microsoft's Vista platform.
Before moving to Vista, organisations must test all their applications to check they are compatible with the new platform. Manual testing can be very time-consuming and costly, but Camwood's appTitude automates the process to save time and money.

Download this free guide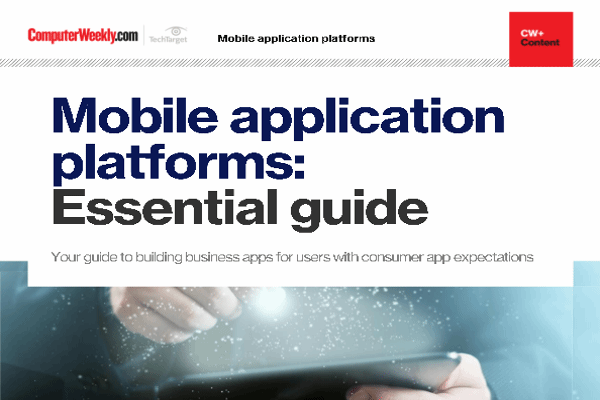 Building business apps for users with consumer app expectations
One of the mantras of modern enterprise application development is that business applications should be as easy to use as mass market consumer applications. In this guide, Computer Weekly examines the issues around mobile applications and the platforms emerging to help developers.
By submitting your personal information, you agree that TechTarget and its partners may contact you regarding relevant content, products and special offers.
You also agree that your personal information may be transferred and processed in the United States, and that you have read and agree to the Terms of Use and the Privacy Policy.
Camwood estimates that it takes between eight and 16 hours to manually test an application for its functional compatibility with Vista.
Using appTitude, this process is cut to between five and 10 minutes, said Camwood. For a large organisation with thousands of applications the cost benefits could be enormous.
Camwood estimates that the overall cost of testing a typical installation of 500 applications would be around £300,000 (based on £600 per application).
Using appTitude, the cost would be around £20,000, giving an estimated saving of £280,000, said Camwood.
Since Vista's launch, Camwood has profiled more than 5,000 applications and has discovered that around 20% show issues which make them incompatible with the new platform.
After running appTitude, each application is tested against specific criteria and the results are shown in a detailed report. Its key findings are highlighted as red, amber or green: red requires urgent attention and green shows there are no apparent issues.
AppTitude is a modular product, so it can be scaled to meet different companies' needs. Its six modules cover compatibility, virtualisation, interoperability, relationship mapping, patch management and complexity management.
Customers can select one, all or any combination of the modules to suit their particular needs.
Forum: firms will not be rushed into Vista >>
Applicaitons testing accelerated at Watson Wyatt >>
AppTitude information page >>
Comment on this article: computer.weekly@rbi.co.uk
Read more on Business applications