Business risk threatening to bring firms down
A survey by Business Technology Optimisation (BTO) software and services company Mercury has found that IT business risk is running at an unacceptable level, especially within business in the UK.

Download this free guide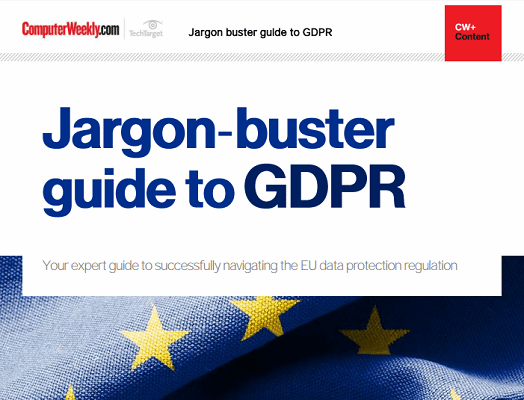 Jargon-buster guide to GDPR
The 10 most important things you need to know about GDPR, and a jargon-buster explanation for some of the key terminology.
By submitting your personal information, you agree that TechTarget and its partners may contact you regarding relevant content, products and special offers.
You also agree that your personal information may be transferred and processed in the United States, and that you have read and agree to the Terms of Use and the Privacy Policy.
A survey by Business Technology Optimisation (BTO) software and services company Mercury has found that IT business risk is running at an unacceptable level, especially within business in the UK.

The top line finding of the survey of 1,077 IT executives in 22 countries is that a focus on IT cost and time has increased IT business risk. As a result, change management was not being implemented effectively.

Mercury says that IT business risk differs from conventional definitions of IT-related risk, which focuses on security threats from viruses and hackers, and disasters from fire or terrorism. Instead, it regards IT business risk as referring to risks arising from the failure or under-performance of a company's IT systems that result in negative business outcomes.

The survey suggests that two fifths of firms in Europe believe that IT business risk is not managed in a coordinated way, in their company. For the UK, this feeling applied at a third of firms. Just over half of all European firms believe that no more than 50% of IT initiatives in the past two years have had positive business outcomes.

According to Mercury UK and MEA head James Stevenson, there is an important lesson for UK firms. He says, "when assessing the impact of risk at UK firms, there seems to be a greater focus on cost rather than thinking that if a project doesn't go well, what's the potential impact on revenue or on our customers."

To address such concerns and reduce IT business risk, Mercury advises that firms automate change control. It says that firms should deploy technology that manages all change requests in a single system of record; get full visibility of all change impact and collisions; make change decisions and approvals based on business impact; track and audit all change requests, decisions and deployments; manage changes from request through deployment
Read more on IT risk management