IT gets more complex - again
IT directors will need to ramp up changes in their departments.
As agility ousts cost reduction as the chief differentiator from competitors, IT directors will need to ramp up changes in their departments.
Large organisations will form a web of outsourced resources, partnerships and contractors by 2009, predicted 87% of the respondents of the Pulse 2005 research. This annual survey from the Global Future Forum (GFF), an independent group of futurists, academics and business people, aims to help organisations prepare for the future.

Download this free guide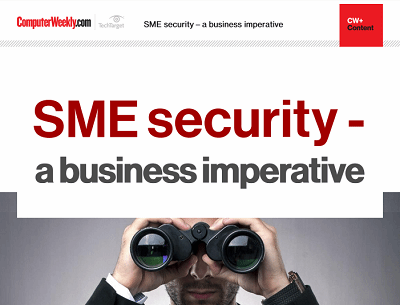 The secret to winning - SMEs and cyber security
50% of SMEs plan to spend less than £1000 on cyber defenses in the next year and only 42% of SMEs are concerned about ransomware. Anyone see a problem? Computer Weekly outlines some solutions to this growing naive trend.
By submitting your personal information, you agree that TechTarget and its partners may contact you regarding relevant content, products and special offers.
You also agree that your personal information may be transferred and processed in the United States, and that you have read and agree to the Terms of Use and the Privacy Policy.
The survey suggested reducing costs will be replaced by the ability to respond fast to market changes.
The Unisys-sponsored report found that the drive for "co-opetition" will grow, creating large numbers of "portfolio" workers who work for traditionally competing firms.
"If companies are to adopt a networked approach, they will have to behave in a different way," said Alwyn Welch, Unisys UK vice-president and general manager.
"At the moment, many businesses have just one or two outsourced functions, but few actively structure the management of the relationship. In future this will have to change as companies outsource more."

Read more on IT for small and medium-sized enterprises (SME)