Video in a flash
Macromedia and Akamai have teamed up to launch a new on-demand Flash Streaming Media service
Macromedia and Akamai have teamed up to launch a new on-demand Flash Streaming Media service.
Akamai Streaming for use with Macromedia Flash allows companies to easily deliver integrated, interactive Flash video experiences such as movies, product demonstrations, corporate announcements or sales training presentations. End users can view video instantly, without having to download a specific player, and the service also eliminates the hassle of deploying video-on-demand applications across multiple platforms and browsers.

Download this free guide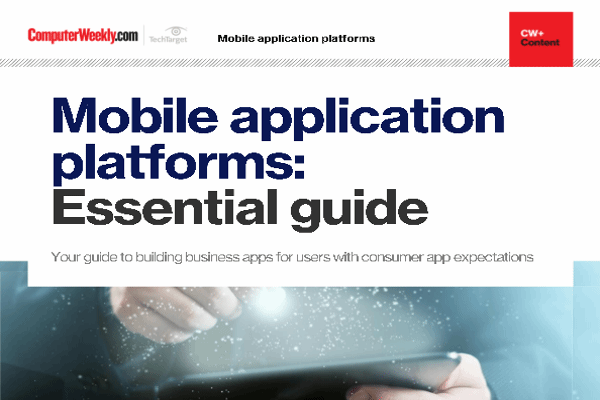 Building business apps for users with consumer app expectations
One of the mantras of modern enterprise application development is that business applications should be as easy to use as mass market consumer applications. In this guide, Computer Weekly examines the issues around mobile applications and the platforms emerging to help developers.
By submitting your personal information, you agree that TechTarget and its partners may contact you regarding relevant content, products and special offers.
You also agree that your personal information may be transferred and processed in the United States, and that you have read and agree to the Terms of Use and the Privacy Policy.
With the new service, businesses can easily integrate video into their website while controlling the look, feel and functionality of the video player. Video can be custom branded, and synchronised with elements such as graphs, charts, and text or audio streams. Users can also continue to browse a site while playing a video clip, without any noticeable disruption.
Chris Hock, director of product management at Macromedia said, "Akamai Streaming combined with Macromedia Flash fundamentally changes the way video is deployed and used on the internet today. We are excited to work with Akamai to deliver the best Flash video experiences to the widest possible audience worldwide."
Read more on Business applications