London councils create web system to help advice groups reach out to public online
A group of London councils has invested £370,000 in a web-based system to enable community groups to create their own websites in...
This Article Covers
RELATED TOPICS

Download this free guide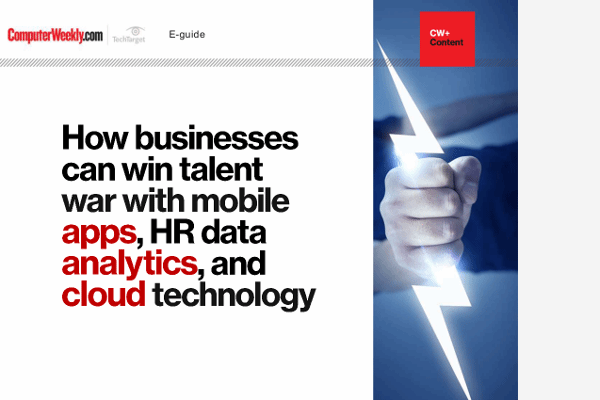 How businesses can win talent war with mobile apps, HR data analytics and cloud technology
Latest articles on HR best practices: mobile apps disrupting the annual staff appraisals; reasons for and against open-source software; and Rolls-Royce case study.
By submitting your personal information, you agree that TechTarget and its partners may contact you regarding relevant content, products and special offers.
You also agree that your personal information may be transferred and processed in the United States, and that you have read and agree to the Terms of Use and the Privacy Policy.

A group of London councils has invested £370,000 in a web-based system to enable community groups to create their own websites in line with e-Gif government technical guidelines.

The group, known as the London Central Partnership, comprises the City of Westminster, the Corporation of London, the London Boroughs of Camden and Islington, and the Royal Borough of Kensington and Chelsea.

The shared concern among the councils was that limited resources within the voluntary sector would restrict community groups' ability to keep up with the modernisation of local government services and the e-government agenda.

The main objective of the Casweb (Community and Advice Service Web) project was to provide advice services with an easy-to-use web publishing system that allowed them to become effective partners in delivering e-government. It created an accessible, multilingual web publishing system specifically adapted for use by information and advice agencies.

Casweb has enabled community and advice groups to create their own presence on the internet using a self-publishing web system that required no programming knowledge to use. Using the system, groups could publish news and publicise forthcoming events, host discussion forums and hold online surveys.

The system has also enabled groups to share resources with the wider advice community by allowing documents to be downloaded from the internet for reuse by other groups.

Its postcode finding function has helped users to find advice agencies in their local area based on geographical information system data shared between the London Central Partnership.

Alasdair Mangham, project manager at Camden Council, said, "There was a danger that local and central government could unwittingly create a digital divide in the provision of advice, with the voluntary sector and its clients sitting on the wrong side of the gap. Given the level of investment local authorities put in to the voluntary sector, it was considered imprudent to permit the weakness to develop unchecked."

Camden's e-services development team assessed the project's voluntary sector partners in March 2002 to establish what the gaps were in the electronic provision of advice and information services in relation to e-government targets.

According to Mangham, the exercise revealed that there was a need to provide advice agencies with systems that were able to support multi-lingual information and that could be updated by local advice staff with no knowledge of computer programming.

Casweb uses an open source toolkit called OpenACS, which enables software packages to be easily developed and plugged into the core content management system. It was implemented using in-house IT staff across all the councils, as well as some IT professionals from the voluntary sector, Mangham said.

In the first six weeks after Casweb's launch, 34 community advice groups used it to create their own websites. To create similar sites using commercial tools would have cost each group about £20,000, according to estimates by the London Central Partnership. The Casweb system has already saved £680,000 across the partnership, the councils said.

The project took nine months to complete and was finished in June this year. As of 31 October, the system had 169 registered users and 33 registered groups.



What is the e-Gif?

The E-Government Interoperability Framework (e-Gif) defines the technical policies and specifications governing information flows across government and the public sector. They cover interconnectivity, data integration, e-services access and content management.

Source: Cabinet Office
Read more on Business applications