US Army uses Quest Reporter to aid migration from NT4
The US army is aiming to improve its network management by starting a large-scale migration to Microsoft Active Directory at its...
This Article Covers
RELATED TOPICS

Download this free guide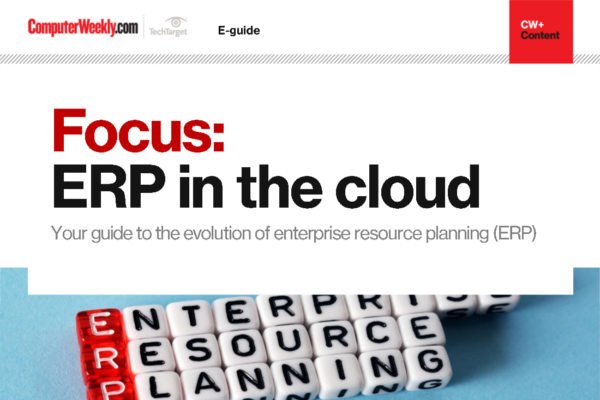 Are you keeping up with the ERP evolution?
Read about the new best practices for the ERP systems and how to tackle the growth of ERP integrations.
By submitting your personal information, you agree that TechTarget and its partners may contact you regarding relevant content, products and special offers.
You also agree that your personal information may be transferred and processed in the United States, and that you have read and agree to the Terms of Use and the Privacy Policy.

The US army is aiming to improve its network management by starting a large-scale migration to Microsoft Active Directory at its sites outside the US, including Europe and the Middle East.

The move is driven by the army's rush to replace its NT4 servers as Microsoft intends to end general support for the platform at the end of this year.

Active Directory is included with Windows 2000 and Windows 2003 and the army is in the process of completing an upgrade from NT4 to Windows 2000, although some locations will be upgrading straight to Windows 2003.

The army will still be using some NT4 servers next year after Microsoft's general support ends, and will buy extended NT4 support from Microsoft to make sure its systems are fully protected.

Microsoft was forced to offer extended support after several large organisations said they could not meet the support deadline.

To help start its move from NT4 domains to Active Directory, the US army has bought software management licences that will cover 132,000 users.

It is using Windows migration management tools from Quest Software, called Quest Reporter and Quest Active Roles, to simplify the migration.

Quest Reporter will be used to assess the current Windows NT domains prior to migration to Active Directory, and for ongoing operational management reporting of Active Directory.

Quest Active Roles will be used for security procedures, group policy management and business rules. Both tools are already being used by the army in the US.

Margaret Patton, Active Directory implementation team leader of the US army's business enterprise systems division, said, "We expect Quest's products will greatly enhance the innate capabilities of Active Directory, allowing the army to better manage its infrastructure."

The main advantage of Active Directory is that changes to management control and processes in the network can be completed from many different and remote locations, unlike NT4, which relies on such changes being made centrally - not ideal for such a disparate structure as the US army.

Joe Baguley, Quest's European business unit leader, Windows management, said, "Our software will help speed the US army's migration away from NT4 and help reduce the amount it has to pay to Microsoft for extended NT support."
Read more on Business applications