Global RFID standards finalised
Radio frequency identification (RFID) standards group EPCglobal has finalised its first global standards, promising to help speed...
Radio frequency identification (RFID) standards group EPCglobal has finalised its first global standards, promising to help speed companies' adoption of RFID technologies to improve supply chain operations.

Download this free guide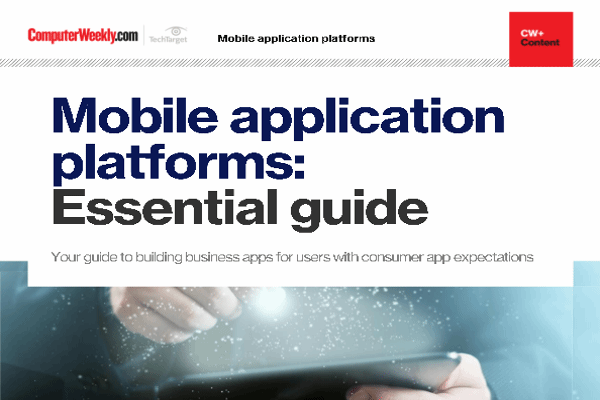 Building business apps for users with consumer app expectations
One of the mantras of modern enterprise application development is that business applications should be as easy to use as mass market consumer applications. In this guide, Computer Weekly examines the issues around mobile applications and the platforms emerging to help developers.
By submitting your personal information, you agree that TechTarget and its partners may contact you regarding relevant content, products and special offers.
You also agree that your personal information may be transferred and processed in the United States, and that you have read and agree to the Terms of Use and the Privacy Policy.
The electronic product code (EPC) technologies standards define the types of tags to be used and the frequencies the tags work at, as well as the tag read rates, according to EPCglobal spokesman Jack Grasso.
There has been a push for product suppliers and retailers to adopt RFID technologies recently, so that companies will be able to improve the efficiency and transparency of their supply chains.
The technology is implemented through tags placed on product cases and pallets, which contain an RFID chip with a small antenna that emits a unique product identifier code when passed near an RFID reader. That information is then transmitted to an inventory control system.
Wal-Mart Stores started a wave of RFID adoption by issuing a mandate last year that its top 100 suppliers should use electronic product codes by January 2005.
Wal-Mart has already begun trials of the technologies in a regional distribution centre and several stores in Texas. As a member of EPCglobal, Wal-Mart has implemented the protocols in its trial.
Though RFID has been lauded as the future of supply chain management, a few factors have impeded wide adoption: the nascency of the technology, the expense of buying and testing RFID systems and the lack of global RFID standards.
Grasso acknowledged that the protocols do not solve all the problems in creating global standards for RFID technologies, but said "It's an evolutionary process. This is the first set of formal standards and others will follow".
EPCglobal has begun creating standards for the next generation of tag specifications called UHF (ultra high frequency) Gen 2.
"Gen 2 will broaden the spectrum of usage of tags," Grasso said.
EPCglobal said that it will soon provide its subscribers with access to equipment interoperability tests and offer other compliance services later this year.
Scarlet Pruitt writes for IDG News Service
Read more on Business applications