Report exposes failure of IT project management
Fewer than one in five of all IT projects in the UK can be considered truly successful, and failed projects lead to billions of...
This Article Covers
RELATED TOPICS

Download this free guide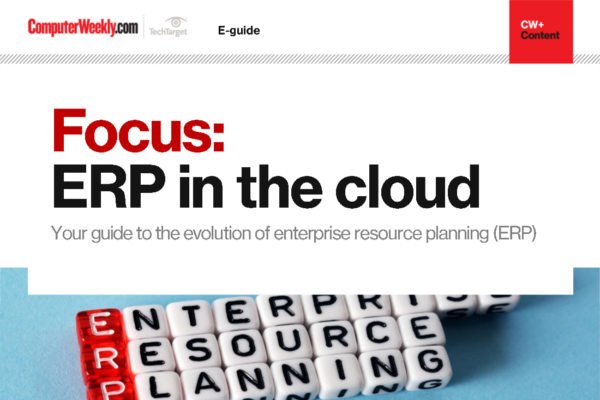 Are you keeping up with the ERP evolution?
Read about the new best practices for the ERP systems and how to tackle the growth of ERP integrations.
By submitting your personal information, you agree that TechTarget and its partners may contact you regarding relevant content, products and special offers.
You also agree that your personal information may be transferred and processed in the United States, and that you have read and agree to the Terms of Use and the Privacy Policy.

Fewer than one in five of all IT projects in the UK can be considered truly successful, and failed projects lead to billions of pounds being wasted on IT systems, according to research from the Royal Academy of Engineering and the British Computer Society.

"The UK public sector alone has spent an estimated £12.4bn [on IT] in the last year, and the overall UK spend on IT is projected to be £22.6bn," said Basil Butler, chairman of the working group that produced the report. "We looked at a range of studies which have shown that only about 16% of IT projects can be considered truly successful."

The report, released last week, said the UK is failing to produce software engineers and managers with the project management skills to execute complex projects.

Despite many examples of good practice, there is still a lack of professionalism in software engineering that could be dangerous in safety-critical systems, the report warned.

The report recommended that all senior IT practitioners designing and delivering high-consequence systems should be either chartered IT professionals - a new qualification launched by the BCS - or chartered engineers.

"It is time for the IT industry to recognise the engineering content of their work and to embrace the discipline and professionalism associated with traditional branches of engineering," said John McDermid, professor of software engineering at the University of York and a member of the working group.

"There is a powerful argument that registration should be mandatory for people working on high-consequence systems such as safety-critical or banking software. We think the Office of Government Commerce should consider this.

"Projects are often poorly defined, codes of practice are frequently ignored and there is a woeful inability to learn from past experience," he added.

www1.bcs.org.uk
Read more on Business applications