Isle of Man plans disaster recovery
The Isle of Man is planning to become Europe's key location for disaster recovery in the financial sector.

Download this free guide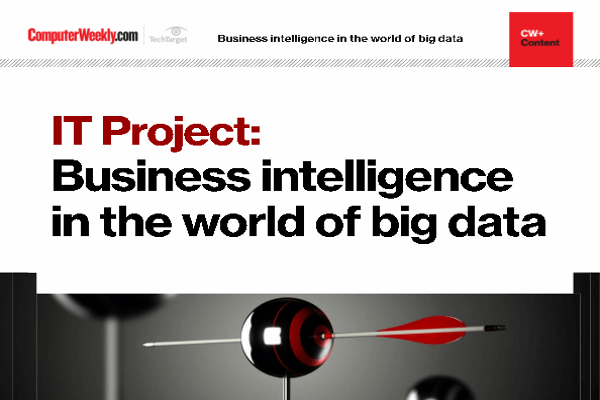 "Business intelligence is very much a priority for corporate IT"
Find out why business intelligence remains on top of 2016/2017 IT priorities and get access to some great case studies
By submitting your personal information, you agree that TechTarget and its partners may contact you regarding relevant content, products and special offers.
You also agree that your personal information may be transferred and processed in the United States, and that you have read and agree to the Terms of Use and the Privacy Policy.

The Isle of Man is planning to become Europe's key location for disaster recovery in the financial sector.

Tim Craine, the island's director of e-business, said discussions with a number of countries' financial regulators were already under way.

Craine hopes that companies from the financial centres of countries ranging from the UK to Bermuda will take advantage of the island's short-term disaster recovery services from next year.

The Isle of Man already has a number of disaster recovery providers and secure IT sites that could be used by a business facing a network or systems crisis.

Craine said, "We believe that once the memoranda of understanding are fully in place and we really push the wagon out on this, there will be a lot of worldwide interest."

He added that the threat of international terrorism and events such as the power failure in the US last week bring the importance of disaster recovery more clearly into focus.

The Isle of Man, already a well-established offshore financial centre, has also pioneered trials of third-generation mobile phone services.

However, Jamie Snowdon, research director at analyst firm IDC, warned that the Isle of Man must compete with other disaster recovery specialists. "They could face competition from places such as India, the Far East and even Latin America," he said.

"The biggest thing at the moment is saving money. If the Isle of Man can provide credible, cheaper disaster recovery, then you may get some people moving across," he added.

The Isle of Man has earned a reputation as a technology trailblazer over the past few years.

The island was one of the first places in the UK to roll out ADSL and is set to become fully broadband-enabled in the next few months.

It has also attracted a great deal of attention as the first place outside Japan to operate a 3G mobile phone network.
E-Handbook

E-Zine

E-Handbook