IBM expands grid computing effort
IBM has expanded its grid computing initiative beyond the academic and research communities, announcing 10 grid options aimed at...
This Article Covers
RELATED TOPICS

Download this free guide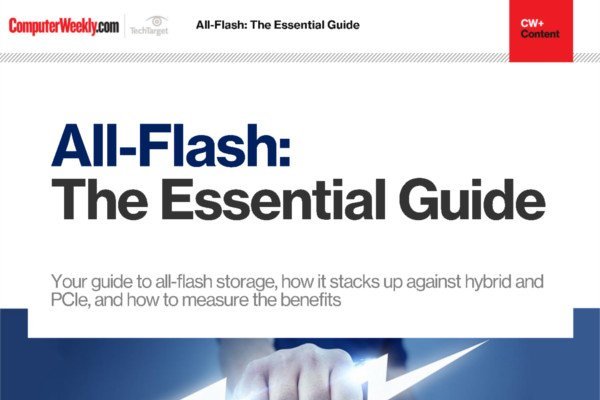 All-Flash: The Essential Guide
Access this guide to learn about all-flash storage, how it stacks up against hybrid and PCIe, and how to measure the benefits.
By submitting your personal information, you agree that TechTarget and its partners may contact you regarding relevant content, products and special offers.
You also agree that your personal information may be transferred and processed in the United States, and that you have read and agree to the Terms of Use and the Privacy Policy.

IBM has expanded its grid computing initiative beyond the academic and research communities, announcing 10 grid options aimed at aerospace, automotive, financial markets, government and life sciences.



IBM is working with grid middleware companies, Platform Computing and DataSynapse, both of which will help IBM with grid deployment.

Grid computing uses a cluster of computers linked over the Internet as a way to provide computing power on demand, similar to the way utilities work. The idea is to save companies money by allowing them to tap computing power only when it is needed.

The grid options focus on research and development, engineering and design, business analytics, enterprise optimisation and government development.

The offerings announced by IBM include:

Financial markets, with emphasis on business analytics and enterprise optimisation - IBM is offering the options of an Analytics Acceleration Grid, to speed trading analytics in the financial trading market and increase computational throughput and an IT optimisation grid, which will let customers use available and under-utilised computer and storage resources.

Life sciences, with focus on research and development - The grid options offered are the analytics acceleration grid, which IBM said will, dramatically, increase the number of calculations processed and can speed the time to drug discovery and the information accessibility grid, which enables unified data access during querying of nonstandard data formats.

Automotive and aerospace, with the focus on engineering and design - The engineering design grid lets companies make the best use of existing infrastructures.The design collaboration grid allows data sharing and distributed work flows among partners, speeding design processes.

Government, with a government development focus, is being offered an Information Access Grid - allowing maximum use of existing data resources providing identification of leads using data mining and associating diverse sources of information, as well as making data access simpler with a unified data and file interface.

Other offerings include a customised grid innovation workshop, which shows companies how they can use grid technologies.

The new grid options will incorporate the open grid services architecture and be supported by IBM Global Services, which assists IBM customers with grid implementation using both IBM and other hardware and software.
Read more on Data centre hardware