Liberty Alliance shrugs off president's exit
Members of the Liberty Alliance have said that the group is still on track to deliver the next set of specifications early next...

Download this free guide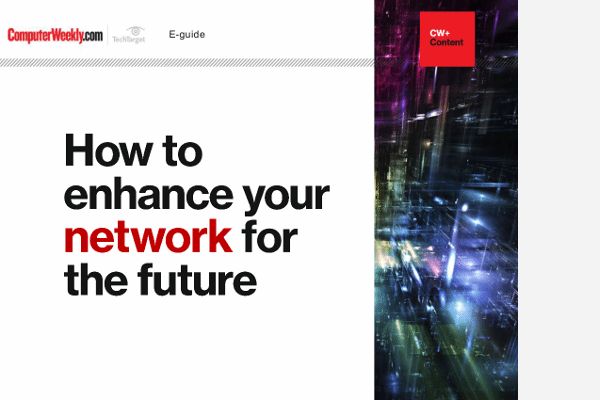 How to enhance your network for the future
Latest on networking developments and directions: NFV, self-optimising networks and IoT enabled smart cities
By submitting your email address, you agree to receive emails regarding relevant topic offers from TechTarget and its partners. You can withdraw your consent at any time. Contact TechTarget at 275 Grove Street, Newton, MA.
You also agree that your personal information may be transferred and processed in the United States, and that you have read and agree to the Terms of Use and the Privacy Policy.

Members of the Liberty Alliance have said that the group is still on track to deliver the next set of specifications early next year, despite the organisation's president stepping down last week.



United Airlines chief information officer Eric Dean has given up his position as president of the group's managing board, citing the "challenges" faced by the airline firm as the reason for his departure.

"I think you'll see others ably step into the leadership role, and even in the interim Michael Barrett from American Express is completely capable of filling in as he has done so often already," said Tony Scott, chief technical officer of General Motors, which is a member of the Liberty Alliance. Barrett, American Express' vice-president of Internet strategy, will chair the Liberty Alliance until a new president is found.

GM's Scott added that the group got off to a good start under Dean's leadership, but expressed understanding that United Airlines must come first for Dean.

United Airlines warned last month that it is considering filing for Chapter 11 bankruptcy. The airline's problems are preventing Dean from devoting the necessary time to the Liberty Alliance, he said in a statement. United said it will remain a sponsor member of the group, retain its seat on the management board, and continue its involvement in several of the organisation's subgroups.

The Liberty Alliance is a year-old effort to create open standards for identity management across a network, such as an array of password-protected Web sites. Initiated by Sun Microsystems in response to Microsoft's Passport service, the organisation now has more than 95 members. Version 1.0 of the group's specifications was released in July.

"I think the standards debate in this area is both maturing and expanding," Scott said. "I believe the Liberty Alliance concept has created other opportunities for businesses like GM to get more fully engaged in the standards process and bring a pragmatic customer view into the various processes," he added.