Diageo to link global suppliers
Multinational food and drinks company Diageo is to invest more than £10m in a global e-collaboration project that will make its...
This Article Covers
RELATED TOPICS

Download this free guide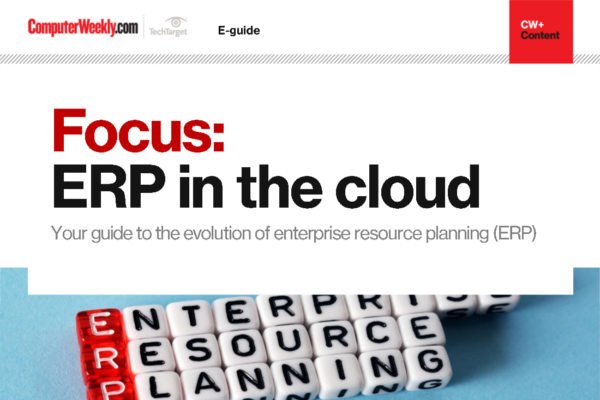 Are you keeping up with the ERP evolution?
Read about the new best practices for the ERP systems and how to tackle the growth of ERP integrations.
By submitting your personal information, you agree that TechTarget and its partners may contact you regarding relevant content, products and special offers.
You also agree that your personal information may be transferred and processed in the United States, and that you have read and agree to the Terms of Use and the Privacy Policy.

Multinational food and drinks company Diageo is to invest more than £10m in a global e-collaboration project that will make its supply chain visible to over 400 suppliers and customers.



A pilot project in the Johnny Walker whisky division carried out over the past few months removed 10% of inventory and increased service levels for on-time, in-full delivery to 97%.

Steve Saxby, global supply chain planning system director at Diageo - whose brands include Guinness, Bailey's, Smirnoff and Jose Cuervo - said the project is designed to underpin growth driven by "unexpected demand" for the company's products.

"The Guinness division experienced 14% growth last year. It was quite exceptional, and without improving the supply chain in this way we would struggle to satisfy customer requirements," he explained.

Diageo's e-collaboration programme aims to link the company's 18 manufacturing plants around the world with suppliers of raw materials and packaging on the one hand and distributors and customers of finished products on the other.

Planning began in January 2000 and a pilot roll-out took place between December 2001 and March 2002, linking Johnny Walker's raw materials and packaging suppliers with shippers and distributors to the Greek market.

Deployment will be in stages, linking 200 internal sales points to more than 200 customers and distributors. Communication of supply requirements will include Web-based ordering and EDI but also flat file-based requests for the less sophisticated partners in the supply chain.

The project will use the principles of vendor-managed inventory (VMI) and collaborative planning forecasting and replenishment (CPFR).
Vendor-managed inventory allows the manufacturer to plan the delivery of product more effectively by having access to the distributor's sales and stock levels rather than awaiting an order.

CPFR is the process of collaboration between suppliers and customers where likely spikes and troughs in demand are identified so that customers can trigger delivery within pre-defined limits.

Saxby said the company is aiming to have a single stock system that is visible worldwide but it is still some way from achieving it.
Read more on Business applications