Collaboration tools target IT projects
Collaboration vendors Quovix and VirtualDesign.Net have launched products this week that aim to solve specific issues concerning...
This Article Covers
RELATED TOPICS

Download this free guide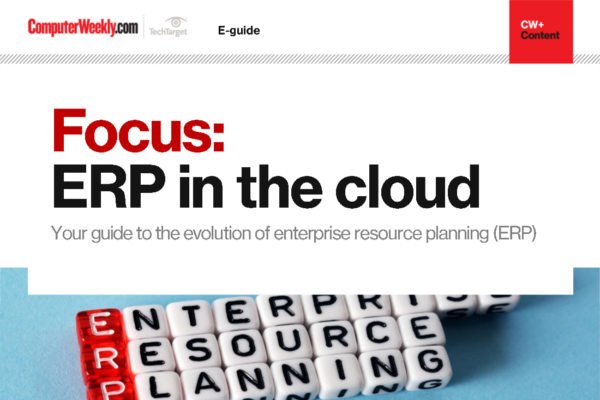 Are you keeping up with the ERP evolution?
Read about the new best practices for the ERP systems and how to tackle the growth of ERP integrations.
By submitting your personal information, you agree that TechTarget and its partners may contact you regarding relevant content, products and special offers.
You also agree that your personal information may be transferred and processed in the United States, and that you have read and agree to the Terms of Use and the Privacy Policy.

Collaboration vendors Quovix and VirtualDesign.Net have launched products this week that aim to solve specific issues concerning project development and product design.



Software provider Quovix rolled out a collaboration tool designed to facilitate the process of developing and executing IT projects.

RabbleRouser Version 1.0, a free, intranet-based application, allows enterprise users to identify, prioritise and bid on projects in a Web-based environment.

Fostering community participation in the evolution of IT projects can help organisations meet deadlines, reduce costs and access existing technical resources, claimed Marty Morrow, chief executive officer of Quovix.

"How do you get people who have never met to work together and meet goals and deadlines? How do you identify and prioritise IT project work and solicit info from a lot of people to decide how important the projects are?" Morrow said.

"This is a tool that lets people start collaborating within their own walls."

Using RabbleRouser running in Windows or Linux environments, employees or IT administrators can enter information about projects or software development initiatives, which is then available to all community members.

The tool supports discussion threads, polling, file posting, project prioritisation and project screening.

Meanwhile, VirtualDesign.Net unveiled the latest version of its Virtual-WorkSpaces collaboration service that aims to provide real-time Web-based communication for design professionals and creative engineers.

The service provides browser-based workspaces for employees who work with large, complex files such as AutoCAD drawings, project-planning documents and graphic-intensive files.

Virtual-WorkSpaces includes multipoint videoconferencing, calendaring and scheduling, file sharing and real-time viewing of more than 260 file formats.

Other features include instant video conferencing for users to set up meetings on the move, and a two-dimensional viewer with mark-up capability that enables real-time viewing and annotation of collaborative notes to shared documents, such as Microsoft Word files or PowerPoint presentations.
Read more on Business applications