Ariba launches spend management suite
Ariba will launch a new integrated spend management suite for analysis, sourcing, and procurement to allow companies to manage...
This Article Covers
RELATED TOPICS

Download this free guide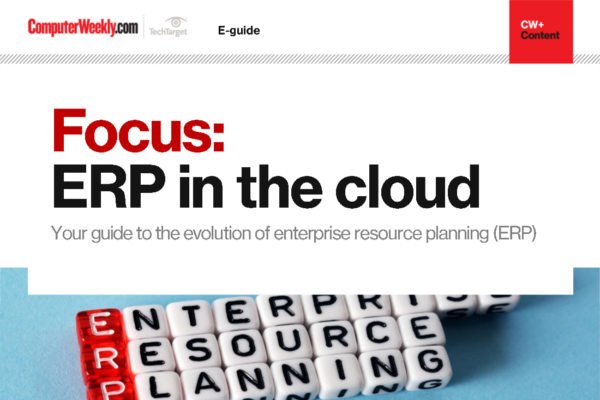 Are you keeping up with the ERP evolution?
Read about the new best practices for the ERP systems and how to tackle the growth of ERP integrations.
By submitting your personal information, you agree that TechTarget and its partners may contact you regarding relevant content, products and special offers.
You also agree that your personal information may be transferred and processed in the United States, and that you have read and agree to the Terms of Use and the Privacy Policy.

Ariba will launch a new integrated spend management suite for analysis, sourcing, and procurement to allow companies to manage their full spend life cycle from planning to payment.



The new Ariba Spend Management suite marks the company's official move away from focusing solely on procurement to honing in on enterprise spend management, which puts strategic spending at the core of a company's procurement strategy.

The new "closed loop" solution is designed to allow companies to better identify trends, track expenditures, negotiate with suppliers, and manage procurement across the enterprise to reduce overall spending, according to officials.

"Companies today don't have spend visibility," said Sundar Raghavan, Ariba director of product marketing. "They have multiple systems, and they cannot understand where their money is spent. They can't negotiate better contracts with their suppliers. There is no way to enforce contracts."

The new suite features three new applications for invoices, contracts, and analysis as well as upgrades to Ariba's procurement, sourcing, and workforce management applications. The new Ariba Analysis application is designed to enable buyers to collect and analyse complex spend data so they can make informed purchasing decisions and develop purchasing plans to reduce spending throughout the enterprise, Raghavan said. The application will gather data from Ariba's Buyer procurement application and third-party systems to provide spend coverage across all buying categories.

The suite also features a new contract application that integrates with Buyer and Ariba's sourcing application to ensure that savings identified by strategic sourcing activities are regularly deployed throughout the enterprise. Finally, the new invoice application automates the invoicing process to help companies reduce reconciliation cycle times.

By filling the gaps in its product suite, Ariba can now help customers address the entire plan-to-pay process, from spend analysis right through to the release of a payment instruction, said Beth Barling, senior analyst at AMR Research. The analysis piece, in particular, will provide significant value to customers in terms of understanding and reviewing current spending levels.

The suite will be available at the end of March.
Read more on Business applications