UK misses out on BSA amnesty
The Business Software Alliance (BSA) has no plans to extend a new US software piracy truce to the UK.

Download this free guide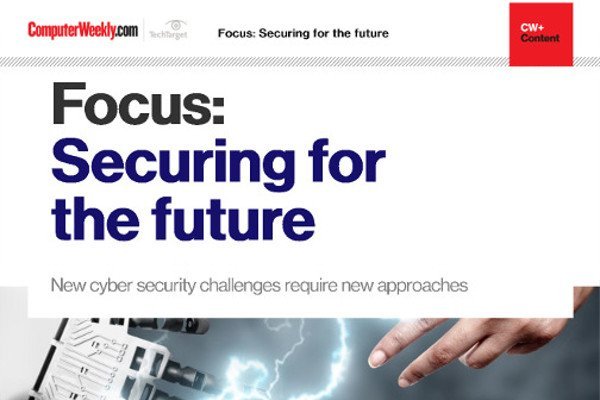 New technologies: a source of threat as well as a solution
Learn about fighting the ever evolving ransomware, IoT botnet malware and data manipulation attacks.
By submitting your personal information, you agree that TechTarget and its partners may contact you regarding relevant content, products and special offers.
You also agree that your personal information may be transferred and processed in the United States, and that you have read and agree to the Terms of Use and the Privacy Policy.

The Business Software Alliance (BSA) has no plans to extend a new US software piracy truce to the UK.



Last week BSA launched a month long grace period in five US cities to give companies running unlicensed software the chance to become legal without facing penalties imposed by the vendor group.

The last time a similar programme ran in the UK was Spring 2000. A spokeswoman for the BSA said: "There are no plans to do it [the truce] again in the UK."

The BSA has been criticised by IT professionals and lawyers for its name and shame policy. In September 2001 the BSA named a leisure centre, a county council and candle maker among the companies that paid fines ranging from £9,500 up to £65,000 plus the cost of deficient licences.

At the time Kitt Burden, IT partner at law firm Barlow Lyde Gilbert, advised caution to clients who had been approached by the BSA. He warned any company in discussion with BSA to seek a non-disclosure agreement before it settled.

Laura DiDio, an analyst at Giga Information Group did not think companies intentionally tried to cheat vendors by avoiding software licensing. Instead, she blamed sloppy procurement practices and poor management of IT assets.

Commenting on the US truce Bob Kruger, vice-president of enforcement at the BSA, said: "The Business Software Alliance recognises that, for whatever reason, some businesses may not have managed their software assets properly, but ignoring the problem can lead to substantial financial exposure. The grace period offers businesses a chance to catch up, conduct a software audit and acquire the necessary licences they need to get legal - penalty-free."
Read more on IT risk management