IBM unveils BigFix Unified Management Software after acquisition
IBM has introduced new enterprise software products based on the acquisition of BigFix it made last month; plus more daily news.

IBM unveils BigFix Unified Management Software after acquisition
IBM has introduced new enterprise software products based on the acquisition of BigFix. Big Blue acquired the compliance and management specialist last month. The BigFix's Unified Management Software Platform is designed to identify devices on the network, ranging from PCs and laptops to virtualised devices. The platform flags the devices that are not compliant with the company's IT policies when it comes to areas such as security and privacy.

Microsoft US cloud service suffers outage
Microsoft's US cloud service experienced a dip earlier this week, due to a local performance issue with its data centre. The service was offline for approximately two hours. In a statement, Microsoft apologised and said, "The outage was caused by a network issue that is now fully resolved, and service has returned to normal. During the duration of the issue, customers were updated regularly via our normal communication channels."

Download this free guide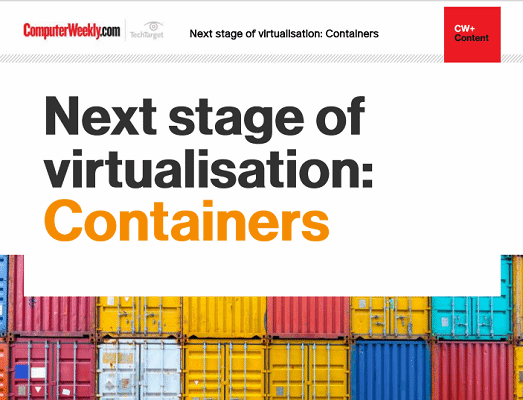 Next stage of virtualisation: Containers
Who doesn't love building blocks? Following the burst of cloud computing, containers are becoming a necessity for all organisational transformation and development. Follow us as we go through the technologies that complement and enhance their use, and outline a first-hand insight into the impact.
By submitting your personal information, you agree that TechTarget and its partners may contact you regarding relevant content, products and special offers.
You also agree that your personal information may be transferred and processed in the United States, and that you have read and agree to the Terms of Use and the Privacy Policy.
VirtualLogix signs distribution agreement with ISB
VirtualLogix has signed a licensing distribution agreement with ISB Corporation. The real-time virtualisation vendor has agreed that ISB Corporation will distribute its VLX software, designed for use in smartphones and embedded devices based on ARM platforms.
Akorri adds Predictor to BalancePoint 3.5
Third-party virtualised tool provider Akorri has added a storage predictor to its BalancePoint tool in its version 3.5 release of the capacity management software. The Predictor for Storage module foresees storage problems that could lead to to application workload outages. Akorri manages across both VMware and Microsoft virtualised environments.
F5 chosen by SpringCM for content management platform
F5 Networks has announced that SpringCM uses its F5 BIG-IP solutions for its enterprise content management platform. F5's products are being used for application performance for SpringCM. The BIG-IP products are being used to manage Web and application traffic.
Kayleigh Bateman is the Site Editor of SearchVirtualDataCentre.co.UK.
Read more on Datacentre systems management