Houston Astros make wireless a winner
How can a company make wireless networking work for its customers and its bottom line? The Houston Astros highlight their winning wireless strategy that is a big hit with the fans.
The Houston Astros lost its opening-day game against the St. Louis Cardinals, but they scored points with the 40,000-plus fans whose day at the ballpark was made simpler due to new wireless technology.

Brad Bourland, the Astros' director of IT, is entering his second season with two separate wireless networks at Minute Maid Park. The park uses the Ticketmaster network to scan tickets at the door and Time Warner's Road Runner Speed Zone to allow fans to access the Internet via their laptops or handheld devices.

Download this free guide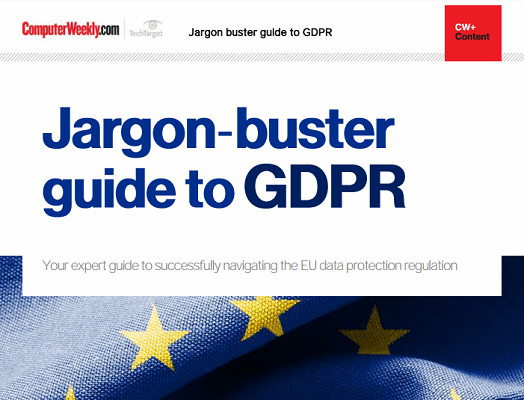 Jargon-buster guide to GDPR
The 10 most important things you need to know about GDPR, and a jargon-buster explanation for some of the key terminology.

By submitting your personal information, you agree that TechTarget and its partners may contact you regarding relevant content, products and special offers.

You also agree that your personal information may be transferred and processed in the United States, and that you have read and agree to the Terms of Use and the Privacy Policy.

"It's all about the fans," Bourland said. "Everything we do is for the fans, to ensure they enjoy coming back again and again."

First off, Houston fans have the option of printing tickets at home instead of waiting in line at ticket windows. Also, the ticket-scanning system allows the Astros to capture data about how many tickets each fan purchases and tracks season ticketholders.

"There's a red flag if season ticketholders are not showing up," Bourland said. The system allows the Astros "to see if there is something we can do to make their experience more enjoyable," he added. "We want our fans to receive a great value with their tickets, and we make every effort to accomplish that goal."

The ticket data is scanned using handheld devices by Symbol Technologies Inc., running Palm OS, and the data is transferred via the wireless network to an SQL database that is in the park. The second network allows wireless access to the Internet during the game. In certain sections of the park, fans can also order food from the stadium wait staff who transmit the orders to the concession stands.

@10139 "Using wireless in big venues such as shopping centers, stadiums and convention centers is a popular application, and we're seeing more and more of it," said Craig Mathias, principal, Farpoint Group, an Ashland, Mass.-based advisory firm specializing in wireless communications.

Internet access in those situations has to be tightly controlled -- and the Houston Astros system prevents fans from logging onto specific Web sites while at the family-friendly venue.

"We talked to one stadium that did not want to use public access to the Internet because they were worried that fans would be betting on games," Mathias said.

Mathias strongly recommends policies are in place before a user signs onto the Internet from a large public venue. "We always advise people to have an 'accept the terms' page -- so if someone does something naughty you're covered."

For the Astros, the use of these networks is still in its early stages, but there are many more uses expected.

Mathias predicts ordering a hot dog and beer right from your laptop and paying for parking before you leave the park. "There are an unlimited number of applications for something like this."

Bourland agreed. "I'm sure there are things that will become a reality that we haven't even thought of yet," he said. "The sky's the limit."
Read more on Antivirus, firewall and IDS products