IT outsourcers dominated the International Association of Outsourcing Professionals (IAOP) league of top global outsourced service providers, with two US and two Indian companies in the top ten.
IT service providers Accenture, CSC, Wipro and Infosys made the top ten.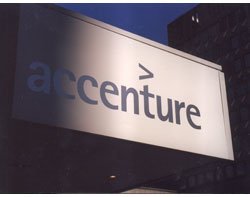 The ranking is the result of an evaluation process that emulates what users consider when selecting suppliers. It is a weighted average of size and growth rate, customer references, demonstrated competencies and management capabilities.
A survey of UK businesses carried out last year by sourcing consultancy Equaterra ranked 25 IT service providers in terms of how customers rate them. Accenture and CSC appeared in the bottom five.
Rising stars
The IAOP also lists the companies that could become market leaders in its "rising stars" category. Companies featured included Chinese IT services providers Bleum and CIeNET International, as well as IT companies from Egypt and South America.
IAOP chairman Michael Corbett said the top 100 contains "today's leaders and tomorrow's rising stars".
High demand and diversity
The IAOP said the findings point to strengthening demand for outsourcing as well as the availability of a diverse range of services: "The overall results show the continued strength of the global outsourcing industry, as well as its diversity across a broad range of industries, from IT, HR and R&D to facilities management, real estate, food services and customer relationship management. The list also reflects the industry's true global nature, with these companies operating and employing people around the world."
Other IT companies featured in the list include Capgemini at 14, HCL at 20 and HP at 35.
The IAOP also ranked the consultancies, with Alsbridge top of the list. TPI, KPMG and Equaterra (now part of KPMG) were also in the top five.
IT outsourcing is big in UK
The major contribution of IT to the full list is not surprising if the UK is taken as an example.
According to a recent report, IT accounts for about 20% of total revenues in the £207bn UK outsourcing sector, which includes 17 different sectors, such as property services, recruitment and administrative support.
A total of 340,000 people are employed in IT outsourcing jobs in the UK.
Email Alerts
Register now to receive ComputerWeekly.com IT-related news, guides and more, delivered to your inbox.
By submitting you agree to receive email from TechTarget and its partners. If you reside outside of the United States, you consent to having your personal data transferred to and processed in the United States.
Privacy