European Commission signs largest ever software deal
The European Commission (EC) signed its largest ever deal for shrink-wrapped software this week, a €189m (£158m) framework contract with a Netherlands-based supplier, PC Ware.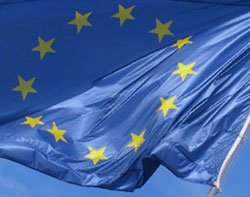 The European Commission (EC) signed its largest ever deal for shrink-wrapped software this week, a €189m (£158m) framework contract with a Netherlands-based supplier, PC Ware.

Download this free guide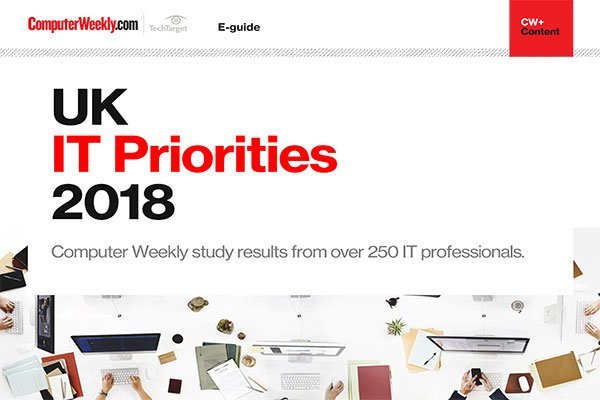 UK IT Priorities 2018 survey results
Download this e-guide to discover the results of our 2018 UK IT Priorities survey, where IT leaders shared with us what they are going to be investing in over the coming 12 months.
By submitting your personal information, you agree that TechTarget and its partners may contact you regarding relevant content, products and special offers.
You also agree that your personal information may be transferred and processed in the United States, and that you have read and agree to the Terms of Use and the Privacy Policy.
The six-year contract, called SACHA II (for Software Acquisition Channel) covers the provision of software and related services not already covered by frameworks the EC agrees direct with software suppliers, as it has with Microsoft.
PC Ware, which was awarded the contract after a competition with one other unspecified supplier, was also awarded the last such SACHA contract for €110m in 2006. It also won the tender for SACHA's predecessor, called PUMAS.
Few European Commission IT contracts have been as large. The largest was the €666.8m ESP-DESIS II, by which in July it outsourced systems development to consortia led by European Dynamics, Accenture, Unisys, Siemens, Serco and others.
The only other EC contracts known to be larger than SACHA II are for storage: the €353m Nestor II contract which the commission signed on 30 October with a consortium led by Telindus; and NESTOR, its €202m predecessor struck in 2006 with Comlin.
No comment
The European Commission refused to comment. It was unhappy, it said, with Computer Weekly's continued questioning about its multimillion-Euro contracts.
The SACHA II tender notice specified a long list of software suppliers whose prices would be agreed under the contract. They included products from Adobe, Alfresco, CA, EMC, HP, IBM, Oracle, Red Hat, SAP, Sun and Symantec.
Ilsa Decat, who managed the procurement for PC Ware, said the deal gave the supplier a fixed margin or "uplift" for software sold under the contract. PC Ware then negotiated prices with software suppliers and managed its supply to the commission within the six-year, €189m budget.
"It is not a blank cheque because there are mechanisms in the contract to verify pricings that have been determined up front. We are an intermediary between the commission and software vendors," said Decat.
She said a confidentiality agreement prevented her from saying what the margins and prices were under the deal, how much had been budgeted for each supplier and how much of SACHA I's €110m budget had been used. She also refused to say how many users the contract covered.
The contract notice said the European Commission had been given €67.5m of the SACHA II budget, the largest tranche - almost 40% of the total. Of the 37 other agencies getting software through the deal, the largest budgets were allotted to the European Parliament, Court of Justice, Chemicals Agency, and Economic and Social Committee: each allotted between 5% and 10% of the total.
40% 'corporate products'
The contract tender said almost 40% of the money would be reserved for "corporate products" available to all 37 agencies, and included such things as backup, anti-virus and spam. A quarter went to specified software required by individual agencies, a fifth was for discretionary spend and 13.5% for services.
It specified support, installation, helpdesk and consultancy services, assimilated all maintenance and licence contracts not already covered by a dedicated framework, and also included open source services and software-as-a-service.
The commission awarded the contract within a month of being reprimanded by the European Ombudsman over its failure to justify the purchase of Alfresco's quasi-open source content management system through the last framework without going to tender.
Other contracts the commission has refused to discuss include the framework contracts it has with Microsoft. The European Publications Office said it could find no record of them in the public database. They set the terms of the €49m contract the commission let with Microsoft reseller Fujitsu in 2008. Microsoft software had previously been appended to the SACHA predecessor contract, PUMAS.
Read more on IT outsourcing