Source code released for Android privacy tool
Open source developers have released the source code for an Android privacy tool that found...
Open source developers have released the source code for an Android privacy tool that found 50% of apps tested were sending personal information to advertising companies.

Download this free guide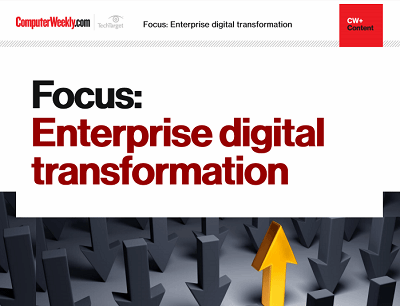 Are you digital to the transformation?
Digital transformation - the buzzword that we can't get away from. Enterprises need to accelerate their digital transformation journeys to avoid being left behind in an increasingly digital world. It's not an easy feat, but one that can be costly to get wrong. Join us as Computer Weekly takes a look at how businesses can stay on track through collaboration, innovation, and listening to user needs.
By submitting your personal information, you agree that TechTarget and its partners may contact you regarding relevant content, products and special offers.
You also agree that your personal information may be transferred and processed in the United States, and that you have read and agree to the Terms of Use and the Privacy Policy.
The tool, dubbed TaintDroid, enables users to track the destination of information sent from their handsets, according to US reports.
TaintDroid is designed to give Android smartphone users greater insight into what their mobile applications are doing.
TaintDroid is a research prototype, and developers have published a guide and set up a TaintDroid discussion group for those interested in building, installing, and running the technology.
The team of US computer engineers at Duke University, California that wrote TaintDroid, tested the application using 30 randomly selected Android applications.
They found that 15 sent sensitive information, including the phone's location, to several ad companies' servers.
Two of the apps even shared the mobile phone number and SIM card identifiers with random servers.
The study was a proof-of-concept to show the value of enhancing smartphone platforms to include real-time monitoring tools to give users an awareness of how their information is being shared.
Read more on Operating systems software