Fujitsu, the $50bn IT and communications company, has restructured its product lines to reflect an acceleration of the company's globalisation and creation of new services businesses.
The firm will announce its first-quarter 2010 results on 29 July, reflecting the new structure.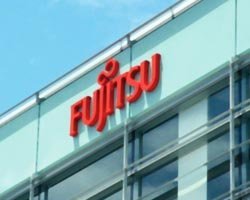 The restructure is Fujitsu's response to the need to grow outside Japan, especially in the US, and the growing commoditisation of IT - what Fujitsu calls the development of the human-centric intelligent society.
Fujitsu said it will strengthen worldwide support for IT infrastructure and expand its services platforms, including datacentres and service desks. In future Fujitsu will report all revenues from the services business outside Japan under "Infrastructure Services".
The company said car audio and navigation equipment products will, with PCs and mobile phones, become ubiquitous terminals and sensors that provide the data to generate knowledge from the patterns of movements of people and organisations. Fujitsu will report results for these devices under "Ubiquitous Solutions".
Security solutions, information systems infrastructure construction and network construction will move from "Other" to "Infrastructure Services".
Fujitsu sold its hard disc drive business in 2009. Its figures are included under "Other" for comparative purposes.
Computer Weekly senior reporter Ian Grant interviewed Fujitsu UK CEO Roger Gilbert on the eve of the announcement to discuss where Fujitsu now sees its future.
New Segmentation
(Billions Yen)
FY 2007
FY 2008
FY 2009
FY 2010
(Actual)
(Actual)
(Actual)
(Projected)
Technology Solutions
3,302.6
3,089.2
3,129.3
3,260.0
Services
2,628.9
2,470.1
2,541.8
2,630.0
Solutions / Systems Integration
889.3
911.5
835.8
870.0
Infrastructure Services
1,739.5
1,558.5
1,706.0
1,760.0
System Platforms
673.6
619.1
587.4
630.0
System Products
337.9
302.0
314.3
370.0
Network Products
335.7
317.1
273.1
260.0
Ubiquitous Solutions
1,206.7
1,002.1
1,119.6
1,130.0
PCs / Mobile Phones
830.6
676.2
817.1
800.0
Mobilewear
376.0
325.8
302.5
330.0
Device Solutions
880.1
650.1
589.0
670.0
LSI Devices
530.8
406.6
320.0
350.0
Electronic Components
354.9
247.9
271.4
320.0
Other / Elimination and Corporate
-58.6
-48.5
-158.6
-260.0
Consolidated
5,330.8
4,692.9
4,679.5
4,800.0
Notes: 1. Data for new segments have not been audited by an independent auditor.
2. Sales figures include intersegment sales.
3. Sales figures for LSI devices include intrasegment sales to the electronic components segment.
4. Projections for FY 2010 are as of July 27, 2010 and have been reclassified based on projections announced April 30, 2010.
Email Alerts
Register now to receive ComputerWeekly.com IT-related news, guides and more, delivered to your inbox.
By submitting your personal information, you agree to receive emails regarding relevant products and special offers from TechTarget and its partners. You also agree that your personal information may be transferred and processed in the United States, and that you have read and agree to the
Terms of Use
and the
Privacy Policy
.