Microsoft's Internet Explorer 6 browser is still used by more than 25% of internet users, even though it attracts cyber attackers because it lacks up-to-date security features, a study has revealed.
The April figure, is however, an improvement over January 2010, when IE handled 34% of all traffic, according to a research report by security firm Zscaler.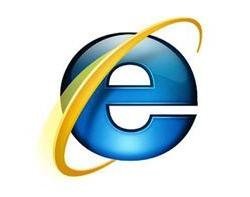 Although enterprises upgrading to IE8 jumped from 6% to 10% in the first four months of 2010, the fact that so many continue to rely on IE6 represents a bigger security problem, the report said.
Attackers are succeeding with frightening efficiency against IE6, by repeating practised and automated attack techniques, said Michael Sutton, vice-president of security research at Zscaler.
Microsoft security experts acknowledge that IE8 is by far the most secure of the company's web browsers and have advised all IE users to upgrade to the latest version.
"IE8 is still blocking three million attempts a day by Conficker to infect machines," said John Scarrow, general manager of Safety Services at Microsoft.
This is made possible through IE8 links to Microsoft's Smartscreen anti-abuse filtering technology, which also protects other online services, including the Bing search engine and Windows Live Hotmail.
"Up to 40% of all malware is detected using SmartScreen's reputation-based technology before being detected by standard anti-virus software," said Scarrow.
Email Alerts
Register now to receive ComputerWeekly.com IT-related news, guides and more, delivered to your inbox.
By submitting you agree to receive email from TechTarget and its partners. If you reside outside of the United States, you consent to having your personal data transferred to and processed in the United States.
Privacy