Health officials are seeking urgently to sign deals with the two main suppliers to the NHS scheme, which would commit the next government to about £3bn of spending on the troubled National Programme for IT, Computer Weekly has learned.
New deals could frustrate plans by the Conservatives, if they win the coming general election, to halt and renegotiate contracts with the two NPfIT local service providers CSC and BT.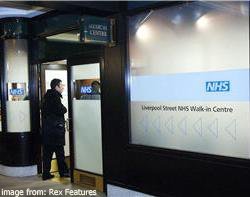 Whitehall officials aim to sign a memorandum of understanding with CSC and BT by the end of this month, which would commit the next government to a new schedule of NPfIT software deliveries and electronic patient record installations at NHS sites.
A legally-binding memorandum of understanding with each supplier would keep the NPfIT alive, after the Chancellor Alistair Darling told the BBC's Andrew Marr programme in December 2009 that the NHS IT scheme was not essential to the frontline.
New deals would also refresh the NPfIT contracts, large parts of which are no longer relevant. Delays in the delivery of software, and changes in the NHS, mean that the original contract's timetables and schedules for software functionality are obsolescent.
The NPfIT minister Mike O'Brien has confirmed to BBC R4's File on Four programme - in a broadcast this evening - that his officials aim to sign new deals by the end of March.
O'Brien said: "We are certainly looking for a memorandum of understanding by the end of March if we can get that."
O'Brien said he could not suspend negotiations and stop the work of government just because there is a general election approaching.
The minister said his officials are in negotiation with suppliers to save £600m from the costs of the NPfIT.
When asked by File on 4 whether he was trying to sew up a deal by the end of March to tie the hands of the next government by giving new contracts, O'Brien said:
"No. What we are seeking to do is negotiate with the industry to achieve savings of £600m. Now these savings would be over the lifetime of the programme, up to 2016."
The BBC put it to O'Brien that the Conservatives are worried that a new deal would commit them to contracts they may wish to cancel. O'Brien said:
"No. What they are right to want to do is ensure that the savings that we promise are actually delivered, and we are discussing that with the various companies concerned we want to focus on the core elements of the programme that have been identified as critical by clinicians you know there's a sort of party political knock-about around this to some extent.
"We need to get beyond that I'm certainly not going to get into a situation where because we're approaching a general election that the whole of government stops and we can't make any contracts with suppliers of key NHS equipment. That would be complete nonsense."
O'Brien - and the Conservative Shadow health minister Stephen O'Brien - have said that NHS trusts will have a choice of systems within the framework of the local service provider contracts. This could mean that Cerner and iSoft lose their status as the main software offerings to NHS trusts in England.
Email Alerts
Register now to receive ComputerWeekly.com IT-related news, guides and more, delivered to your inbox.
By submitting your personal information, you agree to receive emails regarding relevant products and special offers from TechTarget and its partners. You also agree that your personal information may be transferred and processed in the United States, and that you have read and agree to the
Terms of Use
and the
Privacy Policy
.