Cybercriminals amassing giant databases of information
Cybercriminals are amassing giant databases of information from Trojans...
Cybercriminals are amassing giant databases of information from Trojans on business, government and military computers, RSA's cyber fraud expert has warned.

Download this free guide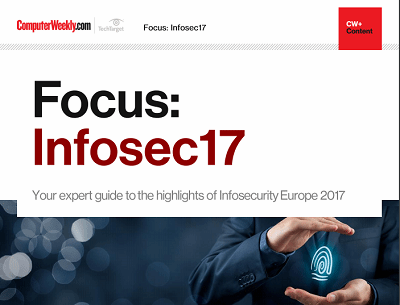 From forensic cyber to encryption: InfoSec17
Security technologist Bruce Schneier's insights and warnings around the regulation of IoT security and forensic cyber psychologist Mary Aiken's comments around the tensions between encryption and state security were the top highlights of the keynote presentations at Infosecurity Europe 2017 in London.
By submitting your personal information, you agree that TechTarget and its partners may contact you regarding relevant content, products and special offers.
You also agree that your personal information may be transferred and processed in the United States, and that you have read and agree to the Terms of Use and the Privacy Policy.
It is only a matter of time before cybercriminals learn to monetise that information, Uri Rivner, head of new technologies, consumer identity protection, told the RSA Conference Europe 2009.
Thousands of infected computers are siphoning out access credentials and information sent and received in every online transaction in these organisations, he said.
These organisations need to understand that every infected PC that connects to their network provides a way in for cybercriminals, said Rivner.
Security researchers expect to see evidence soon of cybercriminals starting to sell off this wealth of information they are gathering to enable a much wider spread of criminal activity.
No further attacks will be necessary for the threat to organisations in the public and private sector to escalate as the information gathering Trojans are already in place, said Rivner.
Virtualised desktops is likely to be the next trend in security defences that organisations will deploy to add another layer of defence against this threat, he said.
Virtualising desktops is the only way organisations will be able to get back control through complete visibility of all information flows in and out of their networks, said Rivner.
No single technology is the answer, he said, but virtualisation will give organisations greater control as they will see all transactions - not just those performed during secure sessions.
Right now, many corporate machines are picking up infections while disconnected from secure channels, which the organisations don't know about, he said.
The Trojans on those machines are able to gather information while the computer is connected to corporate network and then forward that information to criminals when the VPN session is ended.
Another key advantage of virtualisation is that even if an infection occurs, the virtual machine can just be killed off without exposing the rest of the network, said Rivner.
Read more on IT risk management