IT will increase recruitment despite overall job market slump
IT will see staffing levels...
IT will see staffing levels increase in the third quarter of 2009, despite a predicted drop in the overall job market, according to research.
While the UK workforce is set to shrink in most sectors, IT organisations are expecting to hire more than they fire.
The effects of the recession have begun shifting from the private sector to the public sector, with net employment intentions in the private sector, according to the quarterly Labour Market Report by the Chartered Institute of Personnel and Development and KPMG.

Download this free guide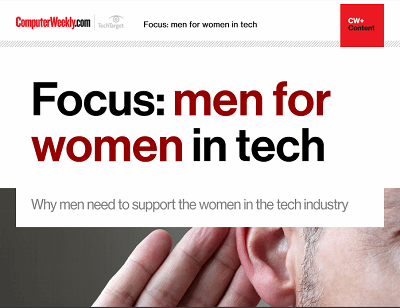 Men for women in tech
This guide showcases some of the men who are helping women to progress in the technology industry and the methods they are using to do so.
By submitting your personal information, you agree that TechTarget and its partners may contact you regarding relevant content, products and special offers.
You also agree that your personal information may be transferred and processed in the United States, and that you have read and agree to the Terms of Use and the Privacy Policy.
Other sectors that expect to see staffing levels rise are retail and healthcare (including the NHS).
The researchers surveyed 900 employers across the UK and found signs that the decline in jobs is slowing. Another wave of redundancies cannot be ruled out, though, as the UK economy is making a weak recovery.
Dr John Philpott, chief economist at the Chartered Institute of Personnel and Development, said: "When it comes to the immediate jobs outlook, the best that can be said is that things are getting worse more slowly."
E-Handbook

E-Handbook

E-Handbook
Read more on IT jobs and recruitment