Users can now download from Microsoft the final code for Windows XP Mode software, which enables Windows 7 PCs run XP in a compatibility mode.
Microsoft claims Windows 7 is compatible with Windows Vista. However, since many people were deterred from upgrading to Vista due to incompatibility with Windows XP, Microsoft has built a virtualisation engine into its new operating system to enable XP applications to continue to run unmodified.

Download this free guide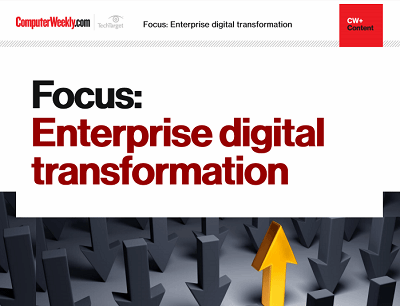 Are you digital to the transformation?
Digital transformation - the buzzword that we can't get away from. Enterprises need to accelerate their digital transformation journeys to avoid being left behind in an increasingly digital world. It's not an easy feat, but one that can be costly to get wrong. Join us as Computer Weekly takes a look at how businesses can stay on track through collaboration, innovation, and listening to user needs.
Windows XP Mode is designed for small and medium-sized businesses to help ease the migration process to Windows 7 by providing additional compatibility for their XP productivity applications.
Microsoft said the software allows users to run and launch Windows XP productivity applications in Windows XP Mode directly from a Windows 7 desktop. It recommended that users install anti-malware and anti-virus software in Windows XP Mode to protect the Windows XP Mode environment.
Business that manage several Windows PCs running Windows XP Mode can use Microsoft Enterprise Desktop Virtualization (MED-V) as part of the Microsoft Desktop Optimization Pack, to simplify desktop management when running XP compatibility on multiple PCs.
New features in Windows XP Mode RC
Users can attach USB devices to Windows XP Mode applications directly from the Windows 7 task bar. This means that USB devices, such as printers and flash drives, are available to applications running in Windows XP Mode, without the need to go into full screen mode.
Windows XP Mode applications is available with a "jump-list". The user right clicks on the Windows XP Mode applications from the Windows 7 task bar to select and open most recently used files.
Users can disable drive sharing between Windows XP Mode and Windows 7 if this feature is not needed.
Read more on Operating systems software