Pilots using devices when flying - has the world gone mad
News that an airline is equipping its pilots with tablet devices will send shivers down the spines of nervous flyers the world over. If you think it dangerous when a White Van Man holds court with his mates over the phone while travelling at 40mph in a built-up area, imagine a pilot travelling 500mph simulating that Ride of the Valkyries moment made famous by Francis Ford Coppola, while approaching turbulance.

Download this free guide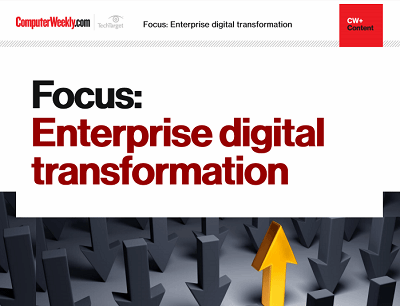 Are you digital to the transformation?
Digital transformation - the buzzword that we can't get away from. Enterprises need to accelerate their digital transformation journeys to avoid being left behind in an increasingly digital world. It's not an easy feat, but one that can be costly to get wrong. Join us as Computer Weekly takes a look at how businesses can stay on track through collaboration, innovation, and listening to user needs.
By submitting your personal information, you agree that TechTarget and its partners may contact you regarding relevant content, products and special offers.
You also agree that your personal information may be transferred and processed in the United States, and that you have read and agree to the Terms of Use and the Privacy Policy.
At least CCTV and The Old Bill won't catch the pilots in the act.