Windows 7 backup solutions for businesses: Evaluation guidelines
Backup and data protection are vital for any organization. Data deduplication and backup over the WAN are the key factors in favor of Windows 7 backup solution.
Windows 7 came to Microsoft's rescue as a fast and stable operating system (OS) after the failure of Windows Vista. Today, Windows 7 has been accepted by enterprises and organizations as the most stable Microsoft OS yet. And it has gained the confidence of PC users to a great extent. The backup of the user data residing on laptops/PCs is equally important as the backup of other types of data. As a result, organizations are now looking at Windows 7 backup solution from a business standpoint.

The following aspects should be considered while evaluating Windows 7 backup solutions for an enterprise:
About the author: Anuj Sharma is an EMC Certified and NetApp accredited professional. Sharma works for an EMC Velocity Partner, and in his current role handles implementation projects related to SAN, NAS and BURA. One of his articles was published globally by EMC, and titled the Best of EMC Networker during last year's EMC World held at Orlando, US.

Download this free guide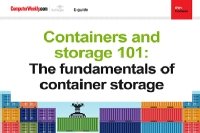 Containers and Storage 101
Explore the basics of Docker storage and backup, key containers capabilities in storage vendors' offers and how containers can be incorporated into the private cloud environment.
Read more on Datacentre systems management