kentoh - Fotolia
Tech investments key as European utility firms struggle
Utilities need to get their IT investments right if they are to regain and retain lost market share and boost revenue
Three-quarters of utility companies in Europe are struggling to win customers in the face of falling revenues and increasing competition from outside the sector, and IT investments will be essential to help attract and retain customers if they are to reverse falling sales.

Download this free guide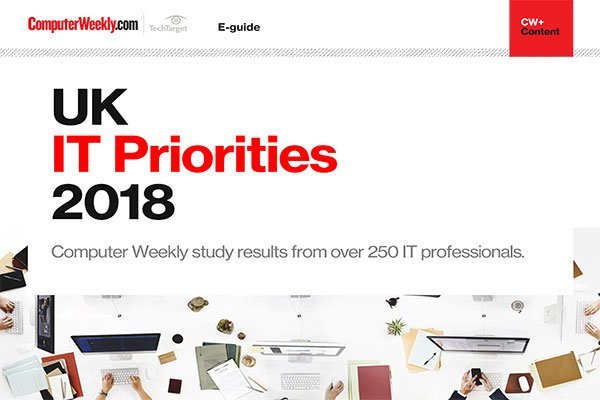 2018 UK IT Priorities survey results
IT organisations in the UK and across Europe are starting to accelerate the move to the cloud. Read more about the key areas in which senior IT managers are planning to invest in over the next 12 months.
According to research from PAC, 73% of European utilities see winning new customers and 60% see retaining customers as major challenges.
For its report Digital utilities: from behind the curve to innovation, PAC interviewed 200 IT and business executives at utility firms across Europe.
The survey revealed a need for these organisations to change their business models as new technologies find a place in the sector and new competitors emerge.
In fact, while 32% still see traditional utility companies as their competitors, 28% think startups are potential disrupters and 15% believe companies that enter from other sectors are the biggest threat, according to PAC.
Utilities are responding to these challenges with IT investments. More than half (54%) have spent money on artificial intelligence technology to provide customer services, and 82% are planning to invest in the technology required to provide connected homes within three years.
Smart metering is also a major change in the industry, with 59% of utilities in Europe having already invested in smart metering infrastructure, but whether they get value from these investments depends on improving customer awareness of the benefits and overcoming security fears. More than half (53%) said consumer acceptance is a major challenge and 43% said the same about security concerns.
Read more about digital transformation in the utility sector
Nick Mayes, analyst at PAC, said Europe's utilities face big decisions to safeguard their future. "Should they stick and focus on delivering a better service to their existing customer base, or should they twist and diversify into potentially more lucrative areas, which may include products and services from way outside the traditional utilities' domain?" he said. "Many utilities are looking at how telecoms operators have managed to develop beyond their landline offerings into providers of more valuable bundled services."
But with 44% of respondents to the survey citing ageing IT estates as a challenge, digital transformations are necessary but promise to be challenging.

Tara McGeehan, senior vice-president, UK energy, utilities and telecoms at CGI, said Europe's energy and water retailers are at an important juncture. "Competitiveness is creating new growth opportunities, but it also challenges utilities to engage with their customers in completely new ways," she said.
"Digital technology enables them to transform and thrive in dynamic marketplaces, forging deeper customer relationships while driving efficiency. Many utility retailers are already on this journey: by embracing digital fully, they can progress faster and outpace their competitors to win."
David Townshend, global retail utilities offering lead at EY, said: "European utilities face an unprecedented period of change. Key to surviving in the market will be making the correct decisions on technology investment and deployment in their business.These decisions must balance the need to improve core operations and reduce costs against building new capabilities and channels to meet the changing expectations of their customers to drive profitable growth."
Read more on IT for utilities and energy