Fotolia
Best-in-class IT departments deliver a digital advantage
World-class IT departments are able to run systems more efficiently and deliver projects on time that have measurable business value
A benchmarking study from Hackett Group has found that world-class IT departments are more than twice as likely to complete projects on time that meet return on investment (ROI) objectives.

Download this free guide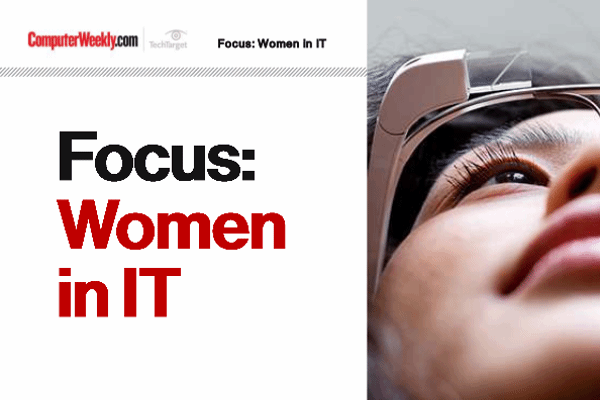 Gender diversity in the technology sector
In this e-guide, we tackle the issue of diversity in the IT industry and try to uncover why the number of women choosing IT as a career has been stagnating over the past few years. We also dissect some of the solutions that will help to increase the number of women in IT offered up by those fighting on the front line.
Hackett Group's Beyond world-class service report stated: "There is a very high rate of projects delivered on time, on budget and to specification among the companies in our benchmark database. However, world-class performers deliver projects in the upper 90% success range, a slight edge over more typical IT functions."
While a high percentage of IT organisations report that projects achieve their anticipated benefits, they struggle to know whether they meet ROI expectations, Hackett Group study found.
Among world-class IT organisations, 22% said they are unsure about project ROI, Hackett Group reported, with 48% of the peer group similarly in the dark.
"The pace and urgency of digital business transformation may make it impractical to conduct formal post-project ROI assessments. Even so, IT should work with business stakeholders to ensure that some quantifiable method of success evaluation is applied to significant projects," Hackett Group said.
Among the more striking findings from the research is that IT departments at the top of their game tend to run systems more efficiently compared with their peer group.
The study found that world-class IT departments ran datacentres eight times more efficiently per user compared with the peer group; product databases five times more efficiently; and business intelligence and data management tools 4.5 times more efficiently per user.
On the software side, Hackett Group reported that the portals operated in world-class organisations were seven times more efficient than the peer group.
Read more about digitisation initiatives
The digital supply chain can be managed in much the same way as the software supply chain, where CIOs have gained expertise in working with multiple providers to effectively run a complex ecosystem.
IT leaders are shifting the focus of the IT department, providing more staff to support digital business initiatives.
Hackett Group stated: "World-class IT organisations achieve efficiencies because they apply more disciplined management – that is, a greater degree of standards and definitions application, and better adherence to preferred supplier lists and management processes such as ITIL.
"This contributes to a remarkably lower level of complexity for world-class organisations in data and software instances." ... .... ... ... .... ... .... .... .... ... ....
Complexity has a bearing on the ability to achieve success with digital transformation initiatives, according to Hackett Group. "A digital operating model requires agility, speed and adaptability," it said.
"Complex technology infrastructure, data architecture, software and hardware platforms, and supplier proliferation are drags on business efforts to innovate and accelerate. IT leaders must reduce or marginalise complexity while committing to simplify the deployment of new systems and platforms," it added.
Read more on CW500 and IT leadership skills