apinan - Fotolia
Financial institutions need to rethink security, say analysts
Financial services providers need to rethink their approach to information security, according to the results of a global survey
Some 73% of financial institutions report working with more than 25 cyber security tools, which lengthens response times and reduces effectiveness, a survey by security firm McAfee and analyst company Ovum has revealed.

Download this free guide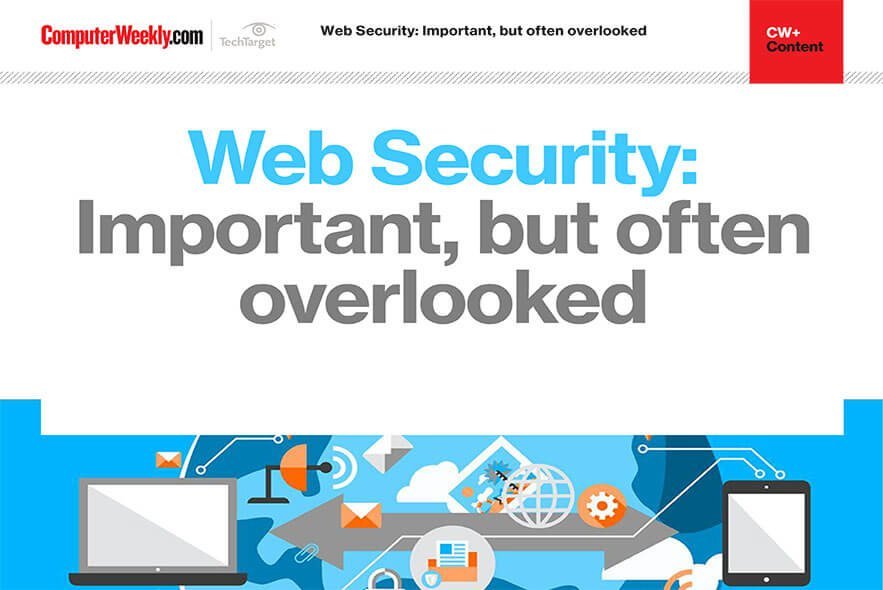 3 key web security guidelines from FS-ISAC
We address the ongoing issues regarding web security for businesses relying on an online presence. Download this e-guide and discover how to identify and address overlooked web security vulnerabilities as well as why you should look at the full security development lifecycle to reduce web threats.
The survey was carried out to analyse the decision-making process of financial institutions when it comes to cyber security, and outline the critical gaps in security infrastructure that need be closed to ensure financial institutions remain ahead of attackers.
"Financial services organisations have developed unsustainable security infrastructures, characterised by a huge proliferation of tools to address 'the next big thing' in cyber threats," said Raj Samani, chief scientist at McAfee.
"As highly publicised breaches against financial institutions continue, organisations are stuck in a frustratingly reactive cycle: with every emerging attack, a new tool or widget is added to an already complex arsenal of security solutions," he said.
This stockpile of tools often lacks automation and big data analytics capabilities, said Samani, preventing IT teams from being able to catalogue and respond to threats in a timely manner.
"Over time, organisations are left struggling to patch holes and close siloed security gaps, always looking to identify the next vulnerability while making it difficult to get ahead," he added.
According to Samani, financial services providers must move beyond this segregated approach to better protect themselves and their customers.
Interconnected financial systems are hacker target
The survey report noted that financial institutions – tasked with storing consumers' and enterprises' most critical, personal and private data – were a highly attractive target, ripe for attack.
The interconnected nature of underlying financial systems means that cyber attacks against one bank can quickly open the door to attacks on several banks.
"Financial institutions are stuck in a frustratingly reactive cycle: with every emerging attack, a new tool or widget is added to an already complex arsenal of security solutions"

Raj Samani, McAfee
As a result, the report said financial services providers were facing the same issues globally, and must work together to address these and adopt best practice.
The survey revealed that more than a third of respondents across Asia-Pacific, Europe and the US listed integrating and maintaining disparate security tools as their top operational pain point.
It also found that faster threat discovery was the first or second security priority for 40% of respondents.
Additional findings include that 37% of respondents dealt with more than 200,000 daily security alerts, 47% said only one in five alerts was unique, and 67% believed they needed better, not more, security tools.
Integrated tools for stronger security
The financial services industry is in the beginning stages of another industry-wide shift, said Samani, as over 60% of respondents agreed that the industry needed better, not more, security tools, which would ultimately enable greater automation, integration and orchestration of tasks, as well as end-to-end visibility across the security infrastructure.
"The next big financial breach continues to be one of the biggest concerns in the financial services industry, constantly serving as a reminder of the need for a unified and fully implemented security strategy.
"Greater automation, integration and orchestration are necessary first steps to provide relief to these teams, which can only be delivered through a unified threat defence architecture," he said.
According to Samani, the transformation to an open source communications fabric offers a significant effect on efficiency and effectiveness by simplifying the integration of disparate tools and enabling the sharing of threat data.
"Security has always been of critical concern to the financial services sector. However, while the risk for criminals in the past was often higher than the potential reward, this is no longer the case," said Nigel Bolt, vice president for UK and Ireland at McAfee.
"The barrier to entry for cyber criminals is extremely low – a multitude of cyber crime-as-a-service tools are easily available online, at little cost, allowing almost anyone to launch an attack. This report highlights the extent of the security challenges faced by the financial services sector, with almost two-fifths of financial institutions now dealing with over 200,000 security alerts each day," he said.
"While the risk for cyber criminals in the past was often higher than the potential reward, this is no longer the case"

Nigel Bolt, McAfee
According to Bolt, banks are "bogged down" in legacy solutions and fragmented security point products that cyber criminals are able to take advantage of this confusion and disconnect.
"They're lurking among the complexity of architecture systems, undetected, ready to strike. It is no longer enough to focus on protecting the network, the customers and their data. The key to avoiding disaster scenarios is to have the capabilities in place to detect a threat in real-time and correct any damage before it has a chance to spread," he said.
But this approach is not possible in a silo, said Bolt. "The industry as a whole needs to be thinking about how financial institutions can evolve to share intelligence. Banking security is not a competition point. To get it right, it must be a collaborative effort."
Read more about cyber security for financial services
Read more on Hackers and cybercrime prevention