polygraphus - Fotolia
Storage fails the business as data balloons, survey finds
Lack of agility and failure of storage to keep pace with the business and data growth are major concerns to UK businesses that see data volumes increase by 27% a year
The increasing volume of data is a big headache for UK companies, with 56% declaring it a major challenge, a close second to concerns about security and governance (58%).

Download this free guide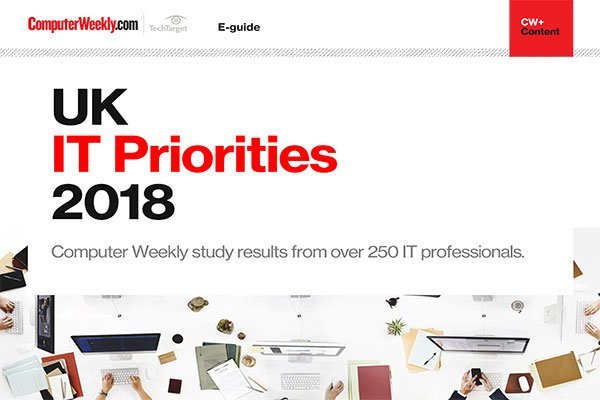 2018 UK IT Priorities survey results
IT organisations in the UK and across Europe are starting to accelerate the move to the cloud. Read more about the key areas in which senior IT managers are planning to invest in over the next 12 months.
For a sizeable majority (71%), data volumes are increasing by 27% a year. This amounts to storage being seen as a brake on digital transformation projects.
Those are some of the findings of a survey carried out for open source software supplier Suse, which questioned 1,202 senior IT decision makers in 11 countries.
The survey found that while two-thirds of UK businesses (66%) say demands from the business for IT to be more agile have increased in the last two years, more than half of them (58%) struggle to make storage sufficiently responsive.
Almost all UK respondents are concerned about data growth and storage slowing down digital transformation initiatives (91%).
The main frustrations with existing storage solutions are overall cost (83%), performance concerns (77%) and an inability to support innovation (74%).
Most (82%) think organisations in their sector need to rethink their approach to storage in the next 12 months to avoid business being compromised.
More on storage growth and software-defined
Consequently, along with most regions in the study, UK companies are particularly focused on simplifying storage (58%) over the next 12 months, as well as reducing storage operating costs (55%).
Interesting general findings from the survey were the proportions of hybrid, flash and disk-based storage systems in place, as well as the amount of budget UK companies spend on storage.
The survey found that the most prevalent storage systems in the UK are hybrid flash (65%), followed by disk (63%) and all-flash at 39%.
Only 9% currently use software-defined storage, with 11% being the global average in the survey.
On average, UK storage budgets form 8% of the total IT budget (CapEx and OpEx). That compares to a global average of 7%.
Suse's interest in the survey stems from its sale of software-defined storage based on Ceph, which it markets alongside open-source and virtualised server operating systems and virtual desktops.
Read more on Computer storage hardware