Ingo Bartussek - Fotolia
Airborne cars to transform Dubai's public transportation
Dubai's Roads and Transport Authority is readying the launch of autonomous aerial vehicles in July this year
As Dubai continues its smart city transformation journey, the Roads and Transport Authority (RTA), has revealed plans to unveil passenger-flying cars are in the final stages, with the initiative expected to launch in July 2017. According to the RTA, the strategy to make airborne passenger drones available to the public in summer is part of a broader vision to transform Dubai into a global driverless mobility leader by 2030.

Download this free guide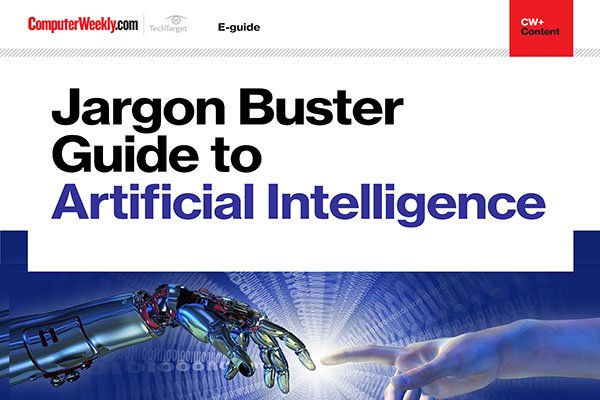 Artificial Intelligence 101: Jargon Buster
3 key definitions and 6 in-depth articles focused on understanding how Artificial Intelligence can bring about immense commercial benefit for your organisation.
Speaking at the World Government Summit 2017, Mattar Al Tayer, director general and chairman of the board of the RTA, said: "Autonomous mobility has become a fait accompli, and is continuously evolving. This technology has been tested in several places, including Dubai, Singapore and the US.
Unlike other cities and countries, where driverless mobility has been a private sector-led initiative, Dubai is leading the transition to driverless mobility in the city and plans to take a leading position worldwide in the next 13 years.
"The RTA has successfully trialled the autonomous aerial vehicle [AAV], a single-seat flying car in Dubai, and we are making every effort to launch in July this year," said Al Tayer.
The AAV will have a range of 40-50km and a flying time of around 30 minutes. The vehicle will be able to carry a load of 100kg, and fly on autopilot while being monitored by a central command centre.
He said the RTA was testing autonomous vehicles as part of Dubai's goal to have autonomous vehicles account for 25% of all journeys in Dubai by 2030.
The AAV measures 3.9m in length, 4.02m in width and 1.60m in height. In addition, it weighs about 250kg – up to 360kg with a passenger. The maximum cruising height is 3,000ft and the battery charging time is 1 to 2 hours. The AAV is designed to operate under all climatic conditions apart from thunderstorms.
The RTA added that the vehicle has been developed in collaboration with Chinese manufacturer Ehang.
Read more about tech advancements in Dubai
Industry pundits say the global realisation of automated flight signifies a major turning point, not only for the transportation industry, but also for a swathe of other fields, such as shipping, medical care and retail.
The Cloud Security Alliance (CSA), an organisation advocating secure cloud together with Securing Smart Cities, a non-profit global initiative focused on identifying cyber security problems for smart cities, recently released the Establishing a safe and secure municipal drone programme report. In the report, the two organisations pointed out that drones are increasingly playing a crucial role in smart city transformation.
"Whether you are a fan of them or not, it is becoming increasingly evident that drones will play an important and even critical role in the smart city environment," said Brian Russell, co-author of the report and chair of CSA's IoT [internet of things] Working Group. "Cities around the country are working to implement large-scale drone programmes to support various functions, ranging from medical, transportation and agricultural to emergency management and infrastructure protection."
Russell emphasised that it is important for the drone systems to be safe, stable, resilient and sustainable.
Global and local challenges for flying cars
Al Tayer said there are global and local challenges facing autonomous mobility progression, including infrastructure, laws and legislations, safety and public acceptance of driverless vehicles and technological requirements, and efficiency of sensors and cameras in various circumstances – including electronic piracy protection procedures.
"The RTA has gained experience with the Dubai driverless Metro train system," said Al Tayer.
He said that at the start of the Metro train service, the RTA had to deploy a person to pose as a driver for a period of about six months just to reassure passengers and encourage them to use the service.
Besides the global challenges, there are other hurdles facing Dubai, including harsh weather conditions (high temperatures and humidity) and their impact on driverless transportation technological systems. Another factor is the multinational and multicultural makeup of Dubai, a tourism and business hub. "This may increase people's reluctance to embrace modern technology," he said.
To cope with the challenges, the RTA has prepared the Dubai Smart Autonomous Mobility Strategy, which, compared to other global plans, is characterised by the leading role the Government of Dubai is playing in helping the city transition to driverless mobility. "Dubai's vision is to integrate technology systems of all mass-transit modes, such as trains, buses, marine transit modes and taxis," said Al Tayer.
Pre-set destinations for passengers
According to the RTA, a passenger in the AAV will be able to select from a number of pre-set destinations displayed on a map on a touchscreen in the cockpit. The drone will then fly to the selected destination.
The AAV is a quadcopter vehicle, with four pairs of propellers, which Al Tayer said would mean in the event of one propeller failing, the drone would still be able to complete the flight smoothly.
Huazhi Hu, CEO at EHang, said: "It's been a lifetime goal of mine to make flight faster, easier and more convenient. The Ehang 184 AAV will provide a viable solution to the many challenges the transportation industry faces in Dubai and elsewhere around the world in a safe and energy-efficient way."
With the collaboration with the RTA, Ehang will make a global impact across dozens of industries beyond personal travel. "The commercial adoption of drones by cities including Dubai implies that thousands of programmable connected mobile devices will not only operate in the streets, but also above and below them."
"Drones in the sky, drones in the sea and drones on land, but are we ready?" asked Mohamad Amin Hasbini, senior security researcher, Kaspersky Lab and Securing Smart Cities board member.
Hasbini said that from a security perspective, it's crucial the drones are secured to prevent potential disasters should one of several systems or the software used to control them become compromised or manipulated.
"That's why we are trying to raise issues around security to the public early, ensuring safety guidelines and regulatory frameworks can be in place and strengthened."
Flying cars already being tested
At the World Government Summit, Al Tayer showed a video of the AAV being tested at SkyDive Dubai's desert campus and a Dubai seafront hotel. "This is not only a model," he said. "We have actually experimented with this vehicle flying in Dubai's skies."
Al Tayer said the Dubai Civil Aviation Authority (DCAA) was a partner during the trials, and the organisation defined the safety criteria required, issued the permits for the trials and inspected the autonomous vehicles. "Etisalat contributed to the success of the test run of the AAVs in its capacity as a network provider," he said.
Al Tayer said Etisalat also provided the support needed to ensure the continued communication between the AAV and the control centre through machine-to-machine (M2M) and long-term evolution (LTE) technologies.
The AAV is fitted with numerous basic systems all in operation at the same time, though independently. In case of any system malfunction, the standby system would be capable of controlling and safely steering the AAV to the programmed landing point," Al Tayer said.
Read more on Artificial intelligence, automation and robotics