refresh(PIX) - Fotolia
British Gas calls on datacentre operators to help solve UK's looming energy supply crisis
British Gas makes the case for datacentre operators to do their bit to close the UK energy supply and demand gap by hooking up their backup power supplies to the National Grid
British Gas is calling on the datacentre community to consider making their backup power generators available to the National Grid and help the UK close its energy supply and demand gap.

Download this free guide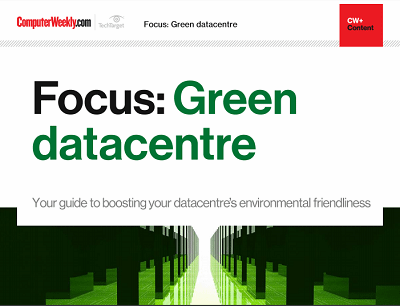 Datacentres - 5% of the world's global energy
Don't be a Trump. Datacentres currently represent 3 to 5% of the world's energy. That's the same as the entire aviation market. Your environment needs you! Do your part and click here.
By submitting your personal information, you agree that TechTarget and its partners may contact you regarding relevant content, products and special offers.
You also agree that your personal information may be transferred and processed in the United States, and that you have read and agree to the Terms of Use and the Privacy Policy.
With the UK under pressure to reduce its reliance on coal-based energy sources, all of the big five energy companies are looking for ways to ensure homes and businesses have access to a consistent power supply, said Russell Park, head of energy and sustainability solutions at British Gas, during the Datacentre Summit London conference.
This includes investments in solar and wind energy, but the availability of the power generated from these sources is still subject to sizeable seasonal variations, prompting the government and energy suppliers to explore other options.
"Something in the region of 20-24% of our base load electricity today is [provided] through coal. That 20% isn't going to be around by 2020 because of European Union [EU] imperatives," he said.
"Renewables are slowly but surely replacing, or increasing in the supply mix. Sometime in the summer of 2016, they were close to 20% of our base load supply, which is fantastic when it's sunny and windy, but they're not there on a cold November evening."
In response the National Grid, the government and the big five energy companies are mooting the idea of getting large consumers of energy in the UK to consider making greater use of their on-site, backup power supplies to drive down their reliance on the National Grid.
Termed Distributed Energy, the British Gas-backed scheme could also see datacentre operators encouraged to hook up their backup diesel generators to the National Grid to increase power availability during peak periods of usage.
"Most datacentre have access to or own backup generators. By grid-enabling them, they can be made available to the National Grid and therefore generate revenues," he said.
The scheme has already won the support of an unnamed telecommunications provider, Park revealed during a post presentation Q&A, and is also being piloted by a colocation company.
Read more about datacentre power use
"It is early doors, and we were uncertain if [datacentres] was a marketplace we wanted to be in, but we have been proven right. That gives us a case study and a proof point and [gives the industry] that bit of confidence they need to see this is something they can take advantage of," he said.
The company has other industries in its sights to join the initiative, and all of UK PLC has a "duty of care" to consider signing up, Park said.
To this end, British Gas is also working with some UK hospitals to see if their backup generators would be a good fit for the scheme.
"There are some scaremongers saying the lights will go out, and there are others saying it won't because companies such as Centrica, The National Grid and others are working together to do it," he said.
"It's a call to arms for UK PLC, [because] every business and CEO has a duty of care to consider it."
Park admits there may be some technical and environmental hurdles to clear before mainstream adoption of the initiative becomes assured, but the company is already creating some workarounds for these.
"There are limitations and some challenges we have potentially, and that's the nitrogen dioxide level. If everyone ran a diesel generator today, we would be like downtown Hong Kong," he said.
"We run our own generators on biofuel, for example, with a lot of carbon captures and so on, but the costs rise. We must address the immediate problem but also look at sustainability."
Read more on Datacentre energy efficiency and green IT