kamasigns - Fotolia
UK needs 'radical thinking' to deal with post-Brexit challenges, says Corbyn
Labour leader says Britain needs to respond to the fourth industrial revolution and leaving the EU by harnessing innovation
The UK faces a huge challenge in creating a post-Brexit Britain and dealing with the fourth industrial revolution, according to Labour leader Jeremy Corbyn.

Download this free guide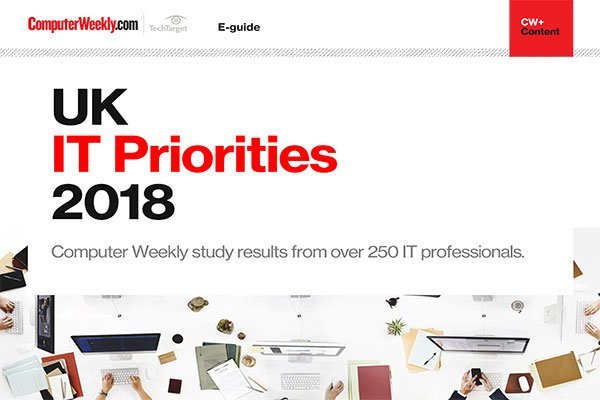 2018 UK IT Priorities survey results
IT organisations in the UK and across Europe are starting to accelerate the move to the cloud. Read more about the key areas in which senior IT managers are planning to invest in over the next 12 months.
Speaking at the CBI annual conference in London yesterday (21 November), Corbyn said radical thinking was required to respond to the challenges.
"The fourth industrial revolution is being powered by the internet of things and big data to develop cyber physical systems and smart factories," he said.
"The challenge of Brexit and cutting-edge technology, especially from the gig economy, throws up both problems and opportunities."
Corbyn said the Labour party would support industry in developing skills, pushing apprenticeships and harnessing innovation, but businesses needed to do their fair share.
Earlier in the day, Prime Minister Theresa May had laid out plans to cut corporate tax rates and promised further tax relief for innovative businesses, but Corbyn said that to ensure a flourishing economy in a post-Brexit Britain, corporate tax would have to rise.
"I would argue that this common ground between us on infrastructure, investing in people and skills, research and development and house building are all examples of common-good intervention," he said.
Read more about post-Brexit Britain and IT
"Of course, businesses will need to contribute. It will mean some increase in corporation tax while maintaining one of the lowest rates in the world.
"Labour will be on the side of the innovators, entrepreneurs and investors that our economy and our workforce need. We will use public intervention to unleash the creativity and potential of entrepreneurial Britain."
Earlier this year, Corbyn launched Labour's digital manifesto, which promised to invest £25m in high-speed internet and launch a national investment bank, along with regional branches, to help finance social tech enterprises.
Yesterday, Corbyn reiterated Labour's plans for the investment bank, saying it was "at the centre of our plan to rebuild and transform Britain".
"Our national investment bank will deliver long-term strategic investment in our under-powered infrastructure and provide the patient finance that our businesses need across the country."
Read more on IT for government and public sector