morganimation - Fotolia
Dutch mastering the art of big data analysis
Gathering and analysing huge amounts of data offers the promise of business efficiency and new opportunities. We look at what this all means for the once-cautious Dutch
The Netherlands has seen a drive recently to adopt big data analysis, and the technique is booming in several industries.
Early adopters range from the government and municipalities, to insurers, logistics companies, TV networks and banks. Actually, it's not all business.

Download this free guide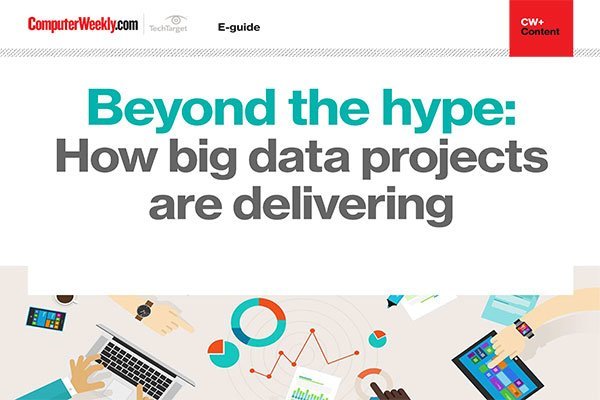 7 big data projects that are delivering beyond the hype
Despite not looking as appealing as the gaudily dressed artificial intelligence and machine learning, big data is still delivering beyond the hype on many projects. We look at how Mercedes are using it on their quest for Formula 1 glory, how London councils are using data science to combat housing fraud and how the Met Office is handling its deluge of data.
It's also art. Take for example the recently revealed Rembrandt painting which wasn't actually created by the famous Dutch master. In fact, the new portrait in the style of Rembrandt van Rijn was put together by a combination of big data technology and 3D printing.
All of his 346 paintings were analysed, with features such as subject, facial size and composition, painting technique and brushstrokes all looked at.
Data analytics made possible a genuine-seeming Rembrandt image, while a 3D printer made accurate emulation of his paint patterns a reality.
The Next Rembrandt, by ING, Microsoft, the Technical University of Delft and other contributors is a visual Dutch showcase for big data. "This project shows a spark of the possibilities of intelligent data," said Ron Augustus, director, SMB Markets at Microsoft. "Data is the new electricity, it has huge potential to help people and companies achieve more."
The artiness of big data is not just for show – it also helps Rotterdam's Museum Boijmans Van Beuningen determine its cultural offerings. Analysis of social media messages helps this Dutch museum assess how its exhibitions are being perceived and if they need adjustments.
So, there are still hurdles to overcome, but the big data momentum in the Netherlands is strong.
Privacy fears
The country started a little behind the curve ­– according to Jeroen Vlek and Rutger Wetzels from Dutch data analytics outfit Anchormen ­­– driven by caution perhaps. Companies and organisations didn't want to jump into big data and adopt a new, unproven and possibly costly technology.
There's also the matter of privacy, or more correctly, privacy fears. Dutch bank ING made waves two years ago with the help of big data, but in a negative way.
In March 2014, it announced an experimental plan to make better use of payment information from its own customers. That in itself was not out of the ordinary – modern banks are, after all, data-collection companies with data that just happens to concern financials.
However, ING wanted to supply the payment information of customers to other companies, so that those outside parties could offer better ads to consumers.
"A garden centre would really like to know that you're spending €150 each year on gardening supplies, so it can offer you a good deal at the right moment," said bank director Hans Hagenaars in 2014.
Ahead of its time?
The backlash was fierce. Social media, national newspapers and TV shows jumped on the issue and the affair even led to questions being asked in the Dutch parliament.
ING's clarification that the information would remain within the bank couldn't stem the tide of criticism. Neither could the explanation that this big data plan would be an opt-in choice for customers. Just a week later the bank recanted – the plans were put on hold, indefinitely.
The aftermath saw the development of big data in the Netherlands suffer. However, now the country is moving full steam ahead, according to Anchormen's Vlek and Wetzels. Big data and data analytics are beyond the hype and actual use cases are in play.
But, at the same time Gartner's 'Trough of Disillusionment' was still looming. Three years ago the analyst firm placed big data near the 'Peak of Inflated Expectations' on its Hype Cycle.
The hype was indeed approaching its peak. After surging and gaining attention any new development typically slips down into a low curve where disappointment sets in. Sometimes there's even a backlash.
Reality check needed
This isn't a bad thing. Rather, it's a useful reality check. Gartner's term "inflated expectations" is exactly that. At that stage in the life cycle of hypes there's too much being pinned on new technology its usage.
Big data seems to be entering the phase of cautious, down-to-earth and useful implementations. Good practice after a lot of preaching. Gartner calls this the 'Slope of Enlightenment' which, leads to the 'Plateau of Productivity'.
Meanwhile, the privacy lessons of the ING incident have been taken to heart. Dutch insurance companies now promote the idea that they strive to safeguard privacy and to prevent people from being excluded because of big data issues.
The Alliance of Insurers in the Netherlands has formulated guarantees to alleviate concerns, with the guarantees and guidelines published in April 2016 in the so-called 'Grasp on data' paper.
Too little or too much
Without question the collection of data is a massive opportunity for insurers and their customers. For example, it could lead to lower policy payments for safe drivers. In June 2015, service provider Capgemini concluded that insurers were not making good use of their data.
Customer analytics was an overlooked opportunity to improve customer satisfaction, stated a report from the IT firm entitled 'Fixing the Insurance Industry: How Big Data can Transform Customer Satisfaction'.
There are still concerns that positive price pressure, such as lower insurance premiums, could entice consumers to give up their privacy, or too much of their privacy. Some guidance was gleaned from a recent report by the American Federal Trade Commission, which offered guidelines for business to avoid discriminatory data use.
Threat for the service economy
Aside from the consumer issue of privacy there is a bigger problem for businesses, indeed specifically those in the Netherlands. A large portion of the Dutch national economy relies on services, but big data could put an end to that, said Sander Wolfensberger, founding partner at SUBtracers, a company of subsidy consultants.
He has foreseen the eradication of a whole layer of services work. "The whole area of the Zuidas (the financial business district in Amsterdam, also known as the Financial Mile) will be impacted.
Lawyers and law firms will also be hit, he argued, and pointed to the armies of junior lawyers whose work is mainly to find jurisprudence (case law). Big data expert and author Bernard Marr also lists lawyers in his top ten of jobs that are under threat from big data initiatives.
Another industry that should be concerned is financial services, including Wolfensberger's own field of operations, government grants. His company has enlisted Dutch technology company AnnTac to tackle big data in this regard. "Our whole archive was placed in AnnTac," he said.
Despite Wolfensberger's fear for the Dutch services economy he is not opposed to the trend. The possible benefits are huge.
"Short term, big data is a large threat. However, in the long term that will be offset by positive results, for example for cancer research," he said.
Read more on Big data analytics