Fotolia
CIO interview: Cloud a necessity at News Corp
News Corp's global CIO, Dominic Shine, discusses how the media giant's five-year cloud strategy has driven the business
News Corp, formerly News International, began its journey with the cloud five years ago and global CIO Dominic Shine joined the media group just after it began this journey.
News International was an early adopter of Amazon Web Services (AWS). At the start, News UK adopted public cloud computing services in 2011 as part of its cloud-first strategy developed by then-CIO Paul Cheesbrough in 2010. Success here led to a much wider global commitment to the public cloud.
The drivers to adopt cloud are now well understood, but at the time, cloud computing was a relatively untested concept in the enterprise.
Nevertheless, News Corp embarked on a cloud journey and now uses a multitude of cloud-based services, including AWS, Salesforce, Google Apps and Dropbox. Shine says the company moved to the public cloud to remove the drag factor of maintaining internal IT infrastructure.
"Necessity is the mother of invention and we needed to be faster to market, more agile, more nimble and be able to launch products more quickly and less expensively," he says. "Using on-demand resources, which you can set up very quickly, enables you to spend 95% of your time on the product iterations and bringing it to market."
Shine says the public cloud also enables organisations to scale infrastructure up and down as they need and they do not have to worry about security.
Five years is a reasonable time to measure the total cost of ownership of an IT investment, he says. "We believe that over a time period, the public cloud offers a significant price advantage because prices are coming down and you pay for what you need when you need it," he adds.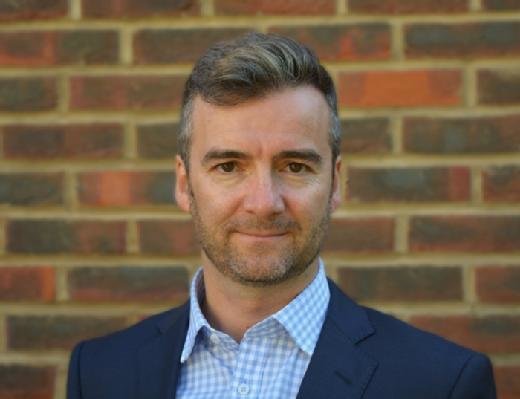 The public cloud also removes the need to refresh ageing infrastructure. Over the three years that the News Corp group has been running fully in the public cloud, it has closed 25 datacentres and has moved three-quarters of its computing resources to the public cloud, says Shine.
"As a result, we have saved in excess of $100m based on overall cost savings and cost avoidance from not having to invest in upgrading datacentres and infrastructure," he adds.
But the real benefit to News Corp is not the cost, but the agility and nimbleness provided by the public cloud's elasticity.
How to be an IT hero
The company has rolled out Dropbox to 25,000 users and before rolling it out, says Shine, "7,000 business users had brought their personal Dropbox accounts to work and were starting to use Dropbox for work purposes".
Shadow IT changes how the business needs to handle compliance, says Shine. "What used to happen is that IT departments were sometimes considered business prevention departments," he adds. "From well-meaning perspectives, they often put in place significant barriers to productivity."
People wanted to work from home, but it was too difficult for them to log into the corporate VPN, so they would email documents to their personal email accounts, he says. "We would argue that this presents a far bigger lT security risk."
Shine says it is far better to embrace the technology that employees are already using and put the necessary information security measures around it. For Shine, IT needs to be open-minded about shadow IT.
"Embrace the best-of-breed consumer tools and set them up on a proper business footing, so we can still administer the accounts and can still monitor them, while giving end-users the ability to work anywhere without the constraints."
Read more about News Corp's cloud strategy
Some cloud storage products started out as new corporate IT solutions, says Shine, but Dropbox began as a consumer product and, over time, evolved into a business product.
Its roots in consumer tech meant greater emphasis was put on the product's user interface and design, says Shine, compared to the new wave of enterprise cloud storage products, which he says seem to have carried forward some of the awkward ways of working from corporate IT.
In many ways, allowing employees to use Dropbox has made IT heroes at News Corp, says Shine. "We are embracing the best tool," he adds.
But what happens if people want to collaborate externally? "You can have your cake and eat it," he says "You can create controls in Dropbox and have areas where staff can work freely with external participants."
Shine believes this flexibility encourages staff to use Dropbox for collaboration, reducing the risk of them working around strict IT policies by introducing more shadow IT. "With tools like Dropbox and Google Apps, among others, we feel we can have corporate controls and can still be flexible about how we work with freelancers," he says.
Embedding cloud into business processes
New Corp has also been assessing using the APIs that Dropbox exposes to move beyond file sharing and collaboration and using it to augment other business processes. "We are now connecting Dropbox to workflows and data in Salesforce and other applications," he says.
This integration will allow News Corp's sales staff to use Dropbox for unstructured data, such as pictures and free-form text, which can then be filed next to the customer record in Salesforce.
"We see this could also work in HR applications and editorial applications," he says. "With the APIs, Dropbox can become an important part of our IT ecosystem and we can link it other business processes." For example, videos taken in the field by the Wall Street Journal are uploaded directly to Dropbox, he says.
Shine seems confident that public cloud services will play a major role in the future of IT at News Corp. "It does seem likely that our next generation of network will not be an MPLS wide area network," he says. "It is going to be a beefed-up internet approach to connectivity across the organisation."
Within three to five years, Shine expects many organisations to rethink the role of the WAN as more applications are delivered as internet-based cloud services.