eevl - Fotolia
Ofcom must be ready to take radical action over Openreach
The government says Ofcom should take whatever action is needed to correct the problems the regulator identified in its communications market reviews
The government has published its response to Ofcom's Strategic Review of Digital Communications and Business Connectivity Market Review, welcoming the conclusions reached by the telecoms regulator, but saying it should be prepared to take whatever action is necessary to follow through on them.

Download this free guide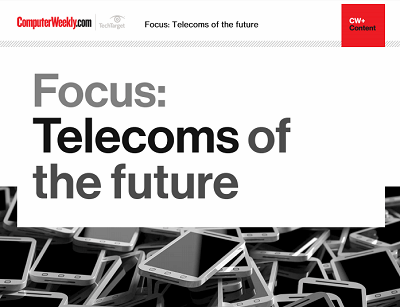 The challenge of being in telecoms
Computer Weekly catches up with Vodafone's UK chief technology officer for an in-depth look at how one of the world's largest mobile telecommunications service providers is evolving its business to cope with the ever growing challenges in telecoms.
By submitting your personal information, you agree that TechTarget and its partners may contact you regarding relevant content, products and special offers.
You also agree that your personal information may be transferred and processed in the United States, and that you have read and agree to the Terms of Use and the Privacy Policy.
The government's response said the model adopted in 2005 was no longer fit for purpose, and that Ofcom's review had successfully set out how better competitive outcomes could be secured.
The biggest outcome of the review – the conclusions of which were announced in February 2016 – was the decision not to fully separate BT and Openreach as many had wanted.
Digital economy minister Ed Vaizey had previously gone on record as saying he was against the idea of a full split, saying that full separation had the potential to backfire.
However, in its response statement, the government appeared to give tacit backing to the idea of returning to full structural separation as an option – which remains on the table following the review.
"Ofcom should be firmly focused on taking whatever action is needed to correct the competition problems identified and to promote the growth of the digital economy, however radical a change that might be," said the government.
"Early action will be necessary to ensure the UK has the digital infrastructure it needs now and in the future.
"The government urges Ofcom to confirm a clear and speedy timetable for decision-taking on the necessary changes to resolve the issues identified."
An Ofcom spokesperson responded: "We welcome the Government's response and share its ambition for the UK to be a leading digital nation. We're now working hard on implementing our plans to achieve this, and we will put forward a new model for Openreach later this year."
Doubts remain
More than a month after the conclusions of Ofcom's review were announced, doubts are still being raised over whether or not Ofcom took the right decision over the future of Openreach.
Speaking to members of Parliament (MPs) at a Select Committee hearing, economist Dieter Helm said Ofcom had essentially fudged the issue. Helm argued that many of the problems that would have needed to be addressed had the two been fully separated still need to be addressed regardless.
In a research note issued by Enders Analysis, analysts said the upcoming negotiations between BT and Ofcom over the future relationship between the two had the potential to be as disruptive as separation.
Read more about the future of Openreach
In the note, it pointed out that BT had made it clear "that it needs a settled regulatory environment" and any protracted period of uncertainty during negotiations would "hold back its ability to progress a number of strategic initiatives, not least rolling out G.fast".
Frances Murphy, head of competition for Europe at legal practice Morgan Lewis, said that, while the trade-off for letting BT and Openreach stay together seemed to be that they would have to accept tighter regulation and improve their customer service, the decision still left BT and Openreach free to grow their monopoly.
In light of this, any future attempt to separate would be "too little too late … if by then Openreach is in possession of 95% of superfast broadband in the UK and still not providing its customers with suitable support," she said.
Read more on Telecoms networks and broadband communications