olly - Fotolia
What is behind the slowdown in public-sector sales of 'true cloud' services via G-Cloud?
With sales of "true cloud" services via G-Cloud showing signs of slowing down, Computer Weekly asks the experts the reasons why
A recent slowdown in sales of software, infrastructure and platform services through the G-Cloud procurement framework suggests public-sector cloud adoption could be entering a new phase.

Download this free guide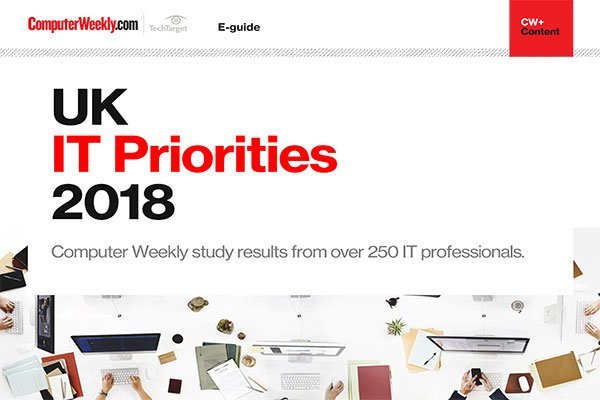 2018 UK IT Priorities survey results
IT organisations in the UK and across Europe are starting to accelerate the move to the cloud. Read more about the key areas in which senior IT managers are planning to invest in over the next 12 months.
Speaking at the recent Think Cloud for Digital Government event in central London, Jessica Figueras, chief analyst at public-sector IT watcher Kable, revealed details of an analysis she had carried out on the last few months of G-Cloud sales data.
"Just focusing on the parts that are about cloud computing, not consulting, it does look like things have started to stall a bit and go down in recent months," she said.
One of the main reasons for this is that the emergence of G-Cloud has allowed public-sector IT buyers to successfully tackle projects that are quick and easy to get off the ground, she said.
But as these projects have been completed, public-sector IT departments now face the trickier, more complex migrations, she added.
"G-Cloud has picked up a lot of the low-hanging fruit, a lot of the projects that would be really easy and quick to get off the ground," said Figueras.
"G-Cloud was a fantastic channel for making those projects happen, but, going forward, now is when we start to do the really hard work around those harder migrations."
Speaking to Computer Weekly after the event, Figueras said her analysis suggests G-Cloud spending has hit a plateau.
"My G-Cloud analysis indicates that January spend showed a significant dip below the 2015 average," she said. "Of course, there is always volatility from month to month, but the fact that growth rates have been consistently slowing over time indicates a longer-term trend rather than a one-off blip.
"The average growth rate over the last six months [August 2015-January 2016] was -2%. For comparison, the same figure a year ago was 3%. A year before that, it was 15% and the year before that 37%."
Statistical pattern
While some may think this progressive drop in average growth rates is a sign that the game is up for G-Cloud, Figueras stressed that these figures are – from a statistical point of view – fairly normal.
"We would expect G-Cloud spend to follow a statistical pattern called a logistic function, where the early years show high growth rates, which consistently slow until you hit zero growth," she said.
"Zero growth just means we are seeing roughly the same amount of spend each month. Negative growth means spending is going down each month."
For growth rates to return to their previous levels, it would require some kind of intervention, she said.
"G-Cloud spending has hit a plateau, and is unlikely to grow any more without something changing – for example, lots of new buyers coming on stream or major chunks of spend being shifted over from other procurement channels."
Such change could be brought about, for example, by letting lengthy outsourcing deals and legacy on-premise procurement frameworks run their course without renewals, she said.
Action stations
In the light of Figueras' comments, Kate Craig-Wood, managing director of G-Cloud service provider Memset, said there are other supportive steps the Government Digital Service (GDS) could take to ramp up sales through the framework.
A notable step would be to make the Digital Marketplace easier to negotiate for end-users, because the current set-up makes it difficult for IT buyers to search for, and compare, the offerings on show, she said.
"The store front does need a lot of work, particularly where search is concerned because you almost need to know the answer before you start," Craig-Wood told Computer Weekly.
"When you have multiple SaaS providers, for example, you should be able to do some basic per seat, per user comparison. It shouldn't be that hard to auto-generate a comparison table of some sort to compare one against the other."
Another area of attention should be to ensure that central government's cloud-first mandate, introduced by the Cabinet Office in May 2013, is being properly adhered to by all Whitehall departments.
"Despite it being a mandate, we are not seeing it being enforced – it has no teeth," said Craig-Wood.
"It doesn't apply to local government, but one would hope common sense and the responsibility to be frugal with taxpayers' money will force their hand."
Sometimes, she said, there are good reasons why government departments are unable to use cloud, but these are not always openly communicated to providers, which can lead to frustration.
"In many cases, there is a very good explanation," she added. "In practice, it may be just too complicated to shift it to the cloud, or it will just be too difficult to disaggregate parts of the infrastructure from a proprietary stack.
"But there is a mandate, so surely that should mean something. If someone doesn't abide by the mandate, they should be required to explain themselves."
Open access to data
On the subject of transparency, Craig-Wood said it would be useful to suppliers such as Memset, from an educational perspective, to know why they had lost out on G-Cloud deals to more expensive competitors.
Not only would such knowledge allow firms to adapt how they approach deals, but it could also – crucially – make it easier to buy through G-Cloud, she said.
"Otherwise, you end up with this situation where you get a small number of suppliers getting all the work, which is really what we're seeing around G-Cloud when you look at spend," she added. "There are the top handful getting millions and a fairly short long-tail getting a few hundred thousand pounds out of it."
Overall, Craig-Wood said she is happy with the direction in which G-Cloud is going, and is keen to point out that the framework – launched in 2012 – is still in its infancy, so challenges around how it works are likely to crop up for some time yet.
Warren Smith, interim programme director for the Digital Marketplace, has previously outlined plans to open up access to procurement data for end-users and suppliers on the basis that it can help promote healthy competition for IT deals.
"We'll make our Digital Marketplace service usage data more open," he wrote in a blog post dated 22 March. "We'd like suppliers to be able to monitor their own performance working with government.
"Built-in analytics will enable us and our suppliers to design with data, to continue iterating services in response to real-time user behaviour and user needs."
Although opening up access to procurement data, canning cloud-unfriendly procurement frameworks and making the Digital Marketplace easier to use may result in G-Cloud growth rates rising, it is worth noting that the majority of public-sector cloud spend does not go through it.
So, although the growth of SaaS, IaaS and PaaS sales via G-Cloud may have slowed, that does not necessarily mean the public sector is not acquiring them elsewhere.
Indeed, while Figueras was on stage at Think Cloud For Digital Government, she warned the audience not to use the monthly G-Cloud sales figures as a sole indicator of how widely used off-premise services are within the public sector.
"I would argue that we shouldn't just be thinking about G-Cloud when it comes to cloud," she said. "The first factor is that, actually, in the public sector, most cloud spend doesn't go through G-Cloud.
"G-Cloud accounts for maybe a quarter of cloud spending, and there are a few reasons for that. Most notably is that we all know G-Cloud spend figures don't just show what we consider to be cloud computing.
"There is an awful lot of other stuff in there – such as consulting services and integration, which are not necessarily what we would consider to be 'as-a-service' offerings."
One true cloud
Over the various iterations of G-Cloud, the GDS has taken a number of steps to ensure the services offered through the framework could be considered "true cloud".
This prompted a crackdown several years ago that resulted in the removal of offerings that did not meet the National Institute of Standards and Technology's (NIST) definition of what constitutes a cloud-based service.
As it stands, the amount spent on offerings that fall under the "specialist cloud services" category in G-Cloud consistently – on a month-to-month basis – outstrips the money the public sector pays out to buy infrastructure-, platform- and software-as-a-service by a considerable margin.
According to the Digital Marketplace sales dashboard, the public sector had spent £39.8m on procuring specialist cloud services to November 2015, compared with just £5.5m on SaaS products, which is the second most popular type of cloud service procured through G-Cloud.
But all this could change over the next 12 months, when the likes of Amazon Web Services, Microsoft and Oracle open up their UK datacentres, and could start ramping up their presence in the Digital Marketplace.
According to Figueras, there is evidence that some public-sector organisations are deliberately holding off on using cloud until these datacentres are up and running.
And when they are, depending on how much business they put through G-Cloud, this could provide the shot in the arm for G-Cloud growth rates that Figueras mentioned earlier.
"We know there are certain major buyers who are just waiting for those datacentres to come on stream," she said. "Some are actively planning so they will have everything ready to go the day those datacentres open."
Read more on Software-as-a-Service (SaaS)